Via Billy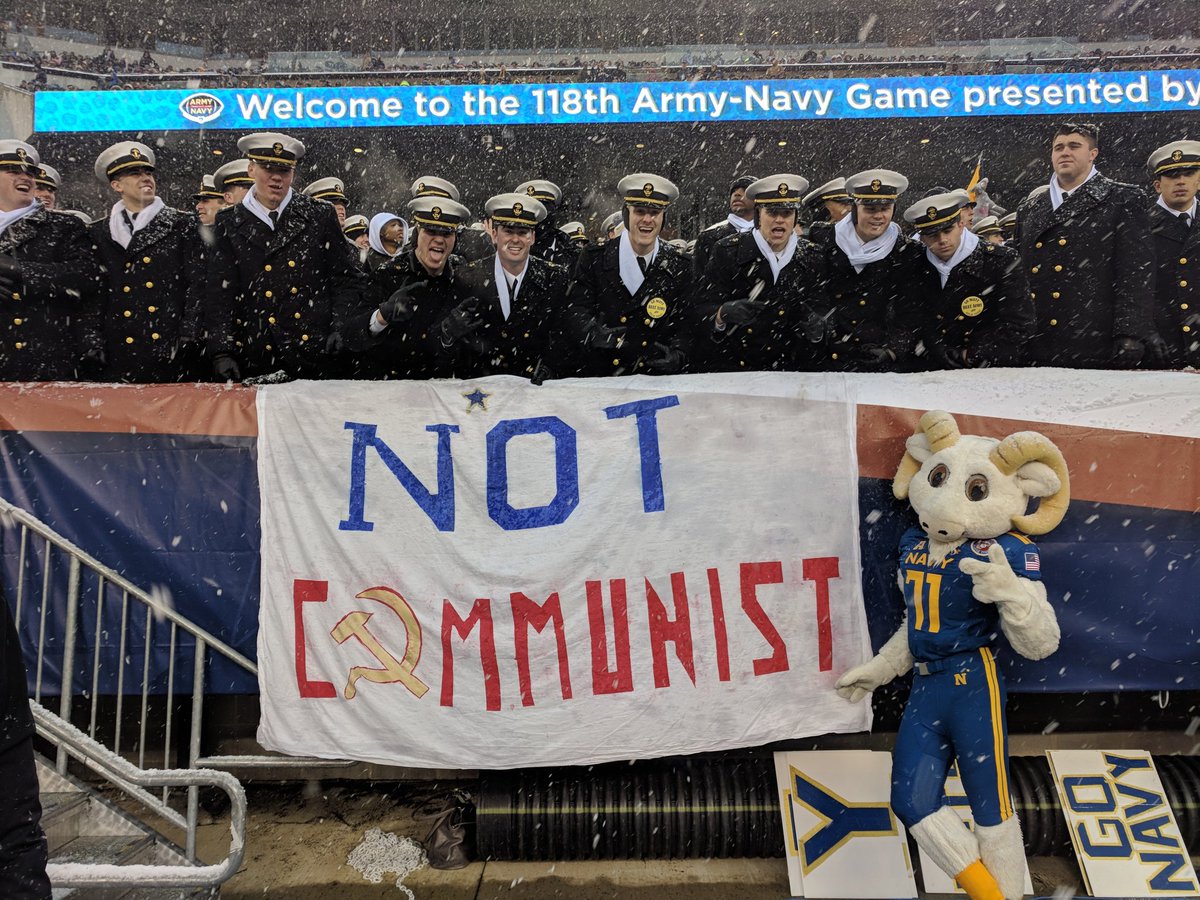 So, what happened to the 'investigation'?
Midshipmen from the Naval Academy taunted their West Point cadet rivals at the Army-Navy Game in Philadelphia on Saturday with chants and signs mocking them over avowed communist 2nd Lt. Spenser Rapone. Rapone is a 2016 West Point grad who posted photos of himself in uniform with messages promoting communism.
The signs which said, "Communism Won't Win" and "NOT COMMUNIST" were posted to Twitter by Marine vet Julio Rosas who is a staffer with the Independent Journal Review and by an unaffiliated viewer.