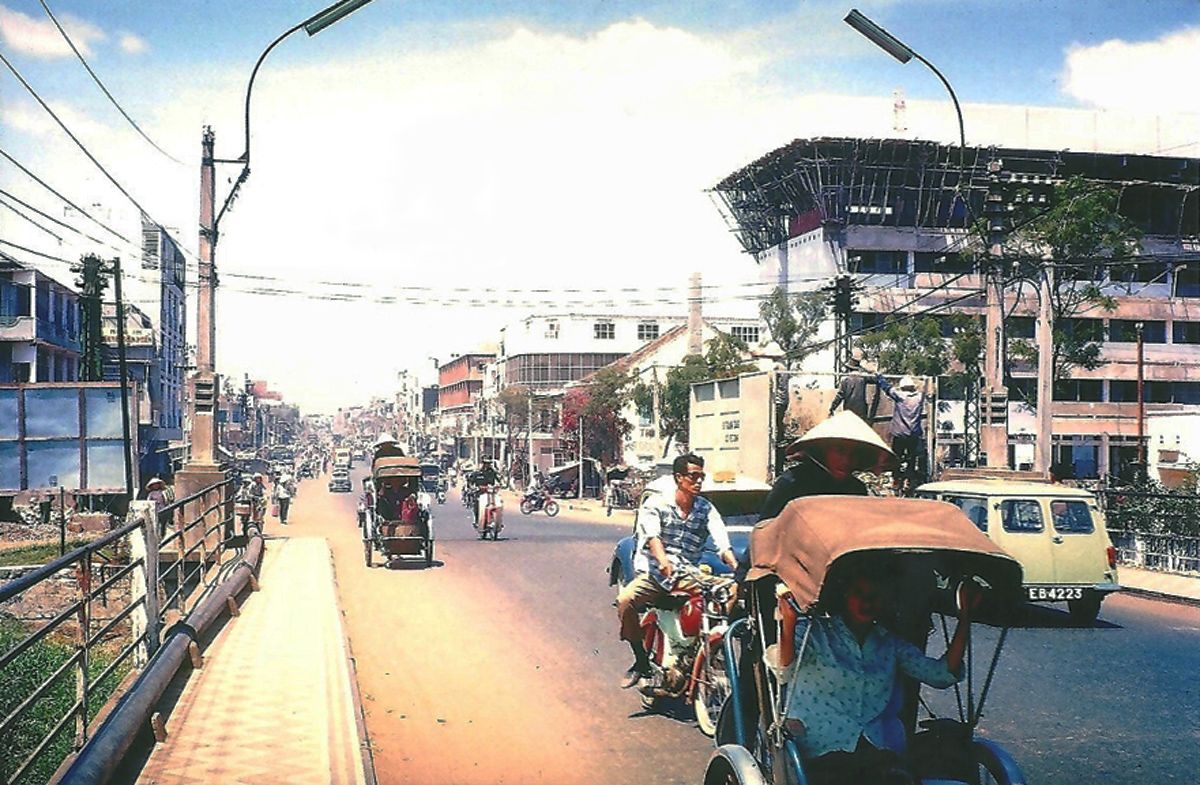 Tu Duc 1974, '52 Citroen, wig, shades, my stomach pushed out, and a funny looking cigarette. I had just gotten my car back from the paint shop.
Did you know that Hung Vuong Street used to run alongside a railway connecting Saigon with My Tho?
In 1966 and 1967, Australian serviceman Allen McKenzie was stationed in Vietnam. These film photos were taken during many of his trips wandering around the city. McKenzie's snapshots captured some rarely seen facets of Saigon in the 1960s. The city center of District 1 is more than well-documented
by tourists
and
famed photographers
alike, but that sheen of glamor did not reflect the rest of the town's conditions.
Working-class communities sprouted up along railways, around wet markets and along riverbanks, forming tight-knit but squalid neighborhoods. Today, most Saigon residents have moved on to better living conditions: shanty towns along the Nhieu Loc-Thi Nghe and Tau Hu canals — as shown in McKenzie's images — dispersed as city authorities cleaned and revamped the waterways.
Have a look at Saigon in the late 1960s below: