Friday, February 1, 2019
Via
Reborn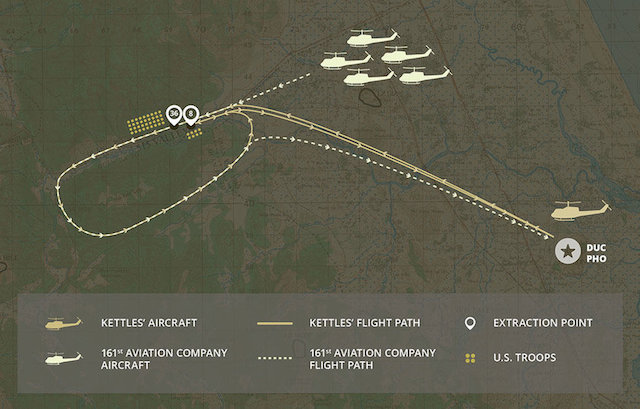 The satellite image of the Song Tra Cau riverbed, near Duc Pho, Republic of Vietnam. The graphic overlay depicts then-Maj. Charles Kettles flight path during the emergency extraction, May 15, 1967, as part of Operation Malheur.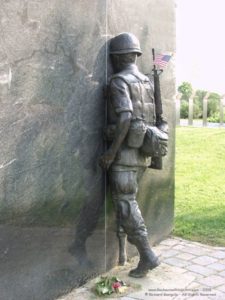 According to reports from the Army Aviation Heritage Foundation, the Michigan Heroes Museum, and others, Lt. Col. Charles Kettles — the Vietnam war hero and Army pilot who received the Medal of Honor in 2016 for his resupply and rescue efforts in 1967 — died Jan. 21, 2019, at his home in Michigan.
Charles Kettles, at the time an Army major and flight commander in the 176th Aviation Company (Airmobile) (Light), 14th Combat Aviation Battalion, Americal Division, led a platoon of UH-1D Huey transport helicopters to resupply soldiers from the 1st Brigade, 101st Airborne Division, during an ambush by a battalion-sized enemy force near Duc Pho. After leading several trips to the hot landing zone and evacuating the wounded, he returned, without additional aerial support, to rescue a squad-sized element of stranded soldiers pinned down by enemy fire, the White House says.
Posted by

Brock Townsend
at Friday, February 01, 2019
No comments: