Via
Nicole Leon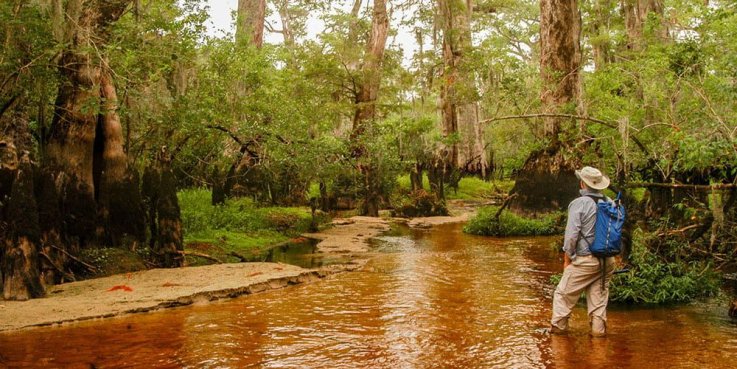 Researchers have identified a group of ancient bald cypress trees which are over 2,000 years old in the forested wetlands of North Carolina's Black River.
Staggeringly, the scientists found that one of the trees was 2,624 years old. This makes the bald cypress the oldest-known tree in the eastern portion of North America, as well as the longest-living known wetland tree species on Earth, according to a study published in the journal
Environmental Research Communications
.