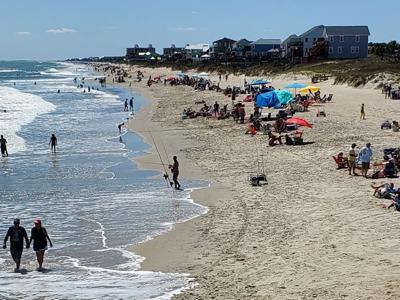 The town of Emerald Isle will open its large Eastern Ocean Regional Access paid parking lot, along with smaller free lots at accesses at Third Street and Station Street, early Saturday morning, Town Manager Matt Zapp said Thursday afternoon.
They will be open to all visitors, despite the town's continued state of emergency under Gov. Roy Cooper's May 5 executive order amendment that goes into effect Friday at 5 p.m.
The EORA restrooms and outside showers will remain closed.
The town's beaches were crowded last weekend before any of the parking lots were open, and Mr. Zapp said Thursday town officials didn't ask anyone then where they lived.
"We have not and we will not do that," he said, despite the governor's stay-at-home order.