Sunday, June 20, 2021
Via Reborn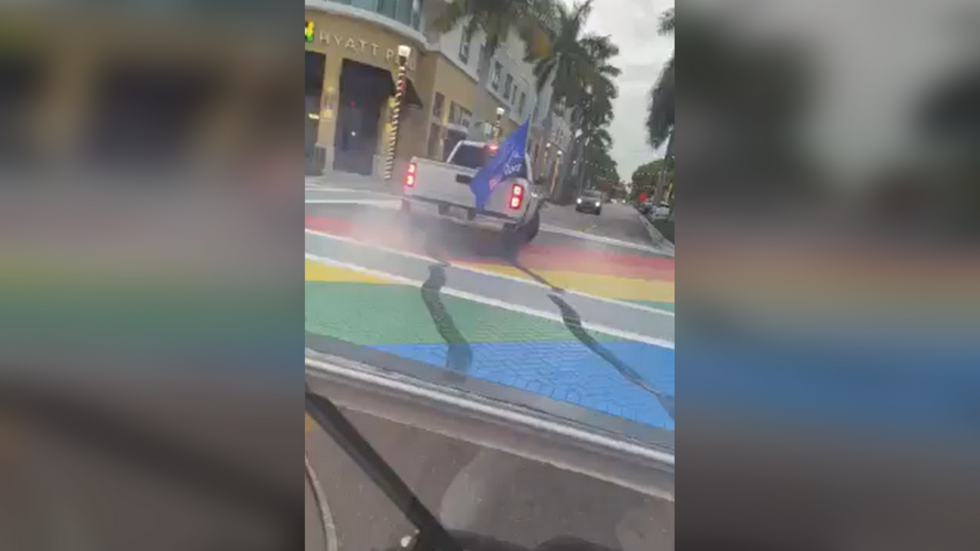 Filed under asinine.
Remember this and remember who did it too and remember the "authorities" who didn't give us do any justice because someday we will have justice but until then all you can do is watch in pain as things you love get destroyed and things which you despise, you can't do anything against.
A Florida man has been slapped with felony charges for leaving tire tracks across an intersection painted in the rainbow colors of the LGBT pride movement. LGBT activists cheered the police for throwing the book at the suspect.
Alexander Jerich, 20, turned himself in to police in Delray Beach, Florida, on Thursday. Jerich was seen on Monday allegedly pulling onto the intersection in a pickup truck and spinning his rear tires for around 15 seconds, leaving black streaks across the rainbow stripes and sending clouds of smoke into the air.
Jerich was taken to Palm Beach County Jail. Local media reported that he was charged with criminal mischief over $1,000, reckless driving, and evidence of prejudice, the latter of which elevated the charges against him from misdemeanor to felony.
More @ ET

Posted by

Brock Townsend
at Sunday, June 20, 2021
2 comments: