Monday, October 15, 2018
On June 20, 1816, Thomas Jefferson wrote to William Crawford: "If any state in the Union will declare that it prefers separation … to a continuance in union, I have no hesitation in saying, 'Let us separate.'" Jefferson thought secession can be a good thing. Lincoln in his first inaugural presented secession as something always bad: "Secession," he said, "is the essence of anarchy." In saying this, Lincoln and the Lincolnian legacy placed, in effect, a "Berlin Wall" around the American States.
Once in the Union, a State could never secede. The Civil War was a show of force to demonstrate that if a State tried, it would be shot. Less than fifty years later, Francis Bellamy wrote the Pledge of Allegiance (1892) as a schoolhouse indoctrination to teach children the meaning of the Civil War which. He said it could be reduced to three words: "one nation indivisible."
[i]
The lead reminds me of Buddy Holly
Photojournalist Dickey Chapelle was wearing combat boots, a bush hat and her signature pearl earrings when she was hit by shrapnel from a Viet Cong land mine near Chu Lai Air Base on Nov. 4, 1965.
Via Billy

Cherokee Nation responded to Elizabeth Warren's latest stunt attempting to prove she is of Native American descent.
"A DNA test is useless to determine tribal citizenship. Current DNA tests do not even distinguish whether a person's ancestors were indigenous to North or South America," Cherokee Nation Secretary of State Chuck Hoskins Jr. Said. "Sovereign tribal nations set their own legal requirements for citizenship, and while DNA tests can be used to determine lineage, such as paternity to an individual, it is not evidence for tribal affiliation."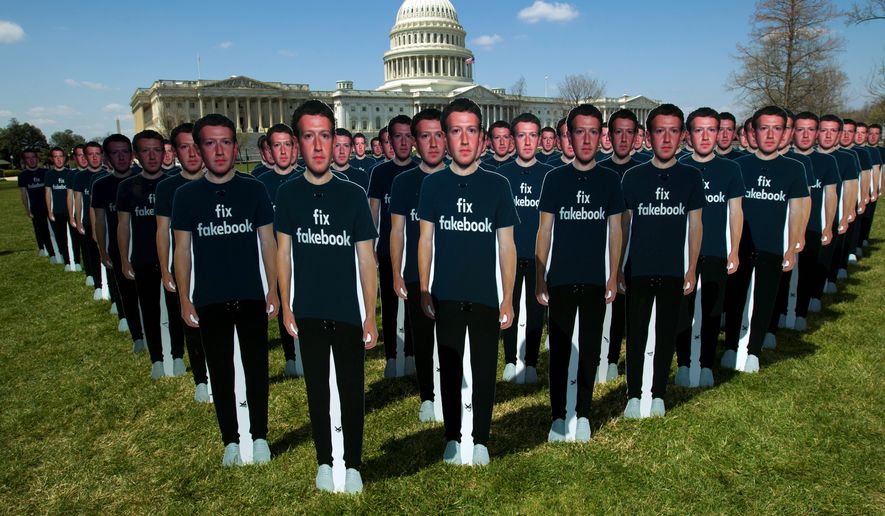 Civil war comes in many forms–two opposing factions vying for control of a government; one group striving for control of a government while their opposition (usually ordinary folks) don't even recognize what is going on; one revolutionary group (usually behind the scenes, often in government, financing and guiding radicals in the streets and enabling them to commit "uncivil acts" (Hillary's term) against the general population to scare them in order to keep them from exercising their mandate to vote and take part in the political life of the nation. There are probably other examples, but you get the idea.
"The Founders of the American Republic all knew the sad story of the Roman Republic. What the Founders had learned were lessons that illustrate the importance of a virtuous armed populace as an essential check on the inevitable depredations of a central government and its standing army.
Caesar's use of the standing army to subdue Rome was used by the Antifederalists to show that an army drawn from the best, most faithful and most honorable parts of society could still be used to enslave their country. And even Americans who felt at least a small standing army to be necessary were aware of the dangers. As James Madison wrote in Federalist 41, "the liberties of Rome proved the final victim to her military triumphs."
The Founders greatly feared the corruption of the citizenry fostered by Rome's ever-expanding government. The Roman free-bread program produced a vast body of citizens too lazy to work. Similarly, modern American police chiefs who warn citizens not to use force to protect themselves from force "have created a population of millions of people without the courage or character to protect themselves or their families from deadly assault."
[When] Rome moved away from [its] militia system toward a mercenary standing army, the character of the citizenry began to decay. As Edward Gibbon, in the Decline and Fall of the Roman Empire, explains:
"In the purer ages of the commonwealth, the use of arms was reserved for those ranks of citizens who had a country to love, a property to defend, and some share in enacting those laws which it was their interest, as well as duty, to maintain. But in proportion as the public freedom was lost in extent of conquest, war was gradually improved into an art, and degraded into a trade."
As the Roman standing army secured a vast empire against barbarian incursions, the people of the empire lost their capacity for self-government. "They received laws and governors from the will of their sovereign, and trusted for the defense a mercenary army," Gibbon explained. The once-great Romans became, morally speaking, "a race of pigmies," and an easy target for the German tribes whose conquest of decrepit Rome finally "restored the manly spirit of freedom."
(The Founders' Reading of Ancient History, David B. Kopel, Chronicles, February 2000, excerpts pp. 47-48) (www.chroniclesmagazine.org)


The actual facts are that a non commercial tester, Carlos Bustamante, deduced that Warren was between 1/32 to 1/512 Colombian, Peruvian, or Mexican.

The dearth of Native American DNA prompted the "examiner" to use these national markers based on migration theory.

#SeñoritaWarren https://t.co/OnUhOV1DB2

— James Woods (@RealJamesWoods) October 15, 2018
Average American-European has double the Native American genomes as Warren, according to NYT
"America cannot be great if no one takes us seriously. The good news is that President Trump is making other countries respect us again, which is why leaders from around the world, allies and competitors alike, are lining up to negotiate with him," retired senior intelligence operations officer Tony Shaffer writes in
The Hill.
"Now is the time for criminal justice reform, and President Trump is the man to do it," the
Washington Examiner
editorial board writes. President Trump, "more than any recent president, has talked about battling crime. Today, he sees prison reform as part of that approach. Let's hope Congress gets a bill to his desk so that he can redefine what it means to be 'tough on crime.'"
"File this one under 'why wasn't it already illegal?': President Trump last week signed two bills banning gag orders that stop pharmacists from alerting you to how you can pay less for a prescribed drug," the
New York Post
editorial board writes. The editors add that this small step "should save some consumers hundreds of dollars a year" and is part of President Trump's drive to lower drug prices.
Via
The Daily Timewaster
DATED
Archaeologists from the Museum Lolland-Falster in Denmark made an extremely rare discovery when they unearthed a complete hand axe with handle still attached in what was once a seabed in prehistoric times. The 5,500-year-old artifact was found in what has been described as a 'ritual hot bed', in which a series of tools and other artifacts had been purposely placed vertically in the earth.
Sunday, October 14, 2018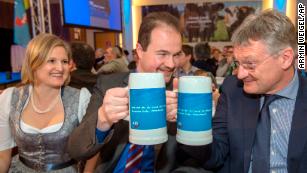 Partial results from Bavaria's state election Sunday show the ruling Christian Social Union is losing its majority in a humiliating performance that is likely to rattle German Chancellor Angela Merkel's fragile "grand coalition" government.
The Christian Social Union, or CSU -- the Bavarian sister party to Merkel's conservative Christian Democrat Union, or CDU -- has dominated politics in the state since the end of World War II, ruling for all but three years for nearly seven decades.
Saturday, October 13, 2018
Bonnie Blue Flag by Don Troiani
Mule Shoe, Spotsylvania Court House, May 12, 1864
With Federals pouring over the entrenchments, Confederate formations are in disarray. To encourage his comrades, Private Tisdale Stepp of the 14th North Carolina begins singing the stirring Southern anthem Bonnie Blue Flag and others soon join him.
The "Bloody Angle" at the battle of Spotsylvania on May 12, 1864 was a severe test of Lee's men against the overwhelming forces of Grant – the latter mounting successive attacks in his war of attrition against Lee's army. In two weeks of fighting since the start of the Wilderness battles, Grant had already lost 32,000 men to battle as well as 20,000 who reached the end of their enlistments. But more foreign and bounty-enriched recruits would replenish his ranks; despite the continuing heroism of his troops, Lee's losses were near impossible to repair.
Bernhard Thuersam, www.Circa1865.org The Great American Political Divide
Achieving the Supposed Impossible
"In his extended and penetrating study "Grant's Campaign of 1864-1865," (page 285), Major [Charles F.] Atkinson [of the British Army] says truly of the angle:
"The battle is indescribable except by catalog of those deeds of individual heroism that happened to be noted and to be remembered in quieter hours . . . The problem is how to account for Lee's success and Meade's failure." He ascribes it, of course, to "the success of Lee's men in keeping the battle within the breastworks and to the actual combat of the fight. Lee's exact knowledge of the tensile strength of his material enabled him to use them to the best possible advantage in succession."
Comparing their successive hand-to-hand contests with the battles in Greek and Roman warfare, he discusses the psychology of their endurance, the hero's instinct to fight it out, and the will to win.
He concludes: "All this however does not account for the devotion of the actual combatants. The conditions at the point of contact were certainly such as no man could have endured for long." He did not know that the South Carolina brigade fought continuously at the point of contact for eighteen hours – achieving the supposed impossible.
Generals Grant, Meade and Wright endeavored all day to reenter the Salient at that "vulnerable" west angle. By defeating them there, Harris' Mississippi and McGowan's South Carolina brigades defeated their purpose for the whole battle.
With Lee's infantry and artillery manning it, the new line was practically impregnable to the Federals. General Barlow, whose division a week later, again led in assault, wrote "On th 18th [of May] we assaulted their second line without success." This was at 4AM and was a carefully planned combined assault by Hancock's Second Corps, strengthened by eight thousand fresh troops from Washington.
Wright, Burnside and Warren were to cooperate, but did not attack because the heavy artillery and musketry fire soon drove back Hancok's troops. "Thus ended the last concerted effort to break up the Confederate lines of defense at Spottsylvania."
The soldiers who, by their long death struggle made the building of Lee's new line of breastworks possible, were the South Carolinians who "held the key to the Confederate arch" through the great day of battle – or who died there. There they left their dead and the many wounded unto death. They had not failed. The sacrifice of the heroes in the Bloody Angle line was necessary to save the lives of many others.
General Lee telegraphed to Richmond that after the losses at daybreak "thanks to a merciful Providence our subsequent casualties were not large" – that is, in the army as a whole. At the Bloody Angle, the Mississippi and South Carolina brigades each lost about half their numbers. [The losses elsewhere] would have been great if the soldiers holding the apex-line at the Angle had given way before the new intrenchments were ready.
Upon one brigade depended the fate of the army more than is usual even in battle. They died there that they might save their army. Facing almost certain death, it seemed, for eighteen hours, they and their brigade kept the vastly greater numbers of the enemy who were assaulting them from breaking through to the heart of Lee's army . . . By their suffering and death many thousands of their comrades were saved."
(A Colonel at Spottsylvania: The Life and Character of Colonel Joseph Newton Brown, The Battle at Spottsylvania, May 12, 1864, Varina D. Brown, The State Company, 1931, excerpts pp. 300-302)
The author below rightfully points to the slave trade which flourished in Africa where chieftains raided neighboring tribes and sold captives – men, women and children – into slavery. In addition, Arab slave traders were well-established long before European traders found already-enslaved Africans available for purchase. As late as the 1950s, the Touareg tribe in Timbuktu was found to still hold slaves, as was its tradition for centuries. (See: The Slaves of Timbuktu, Robin Maugham, Harper & Brothers, 1961). Volkswagen named its medium-sized SUV in honor of this slave-holding tribe.
Further, New England's transatlantic slave trade had Providence, Rhode Island as its center by 1750, surpassing Liverpool, and New England's industrial base is said to have been built upon slave-trade profits. The State and city of New York is named after the Duke of York, founding member of the Royal African Company which existed for the purpose of importing Africans into the colonies; Massachusetts inventor Eli Whitney single-handedly perpetuated slavery with his invention in 1793. These are symbols of slavery, which the South would not have had within its boundaries had it not been for their actions.
Bernhard Thuersam, www.Circa1865.org The Great American Political Divide
The Battle of Richmond
"Every record book has been destroyed or falsified, every book has been rewritten, every picture has been repainted, every statue and street has been renamed, every date has been altered. And the process is continuing day by day and minute by minute. History has stopped. Nothing exists except an endless present in which the Party is always right." George Orwell, 1984.
"The history police from Orwell's "Ministry of Truth" are at it again. Robert E. Lee's picture, among 30 planned for an historical display along Richmond's waterfront, was briefly removed because of protests by Councilman Sa'ad El-Amin. He claims the Confederate general is an offensive symbol of slavery.
James E. Rogers, president of the Richmond Historic Riverfront Foundation, was one of the cowed officials who made the decision to take down the portrait of Lee.
This and other attacks on the display of Confederate symbols show that the spirit of intolerance in Big Brother's 1984 lives on today in campaigns to purify American history and obliterate any symbols of its past that do not pass the test of political correctness. The history police goose-stepping through our culture are quite willing to throw out the baby with the bath water.
What is the baby? For African-Americans, it is the fantastic accomplishments of blacks during the days of slavery in the South. Those accomplishments during that difficult time should engender nothing but pride in American blacks today. Yet that satisfaction is systematically and deliberately denied to black Americans by their so-called leaders.
Why? Because those leaders have more to gain by fomenting racial discord than by harmonizing the many common bonds between white and black Virginians.
[The] special target of black racists is the Confederate nation and any symbol of reverence of it. Thus we see campaigns all over the South to remove the Confederate battle flag from public view.
In a vivid testimonial to America's declining educational standards, critics like City Councilman El-Amin take the erroneous and self-serving view that the Confederates fought for slavery and the North fought against it. That would have been news to both Bluecoats and Greybacks. Most Southerners fought because their homeland was invaded by those who refused to let them depart the Union in peace, just as both North and South had departed from Great Britain under George III.
Black radicals pick on General Lee, but they turn a blind eye to their own history. How does Mr. El-Amin reconcile the debasement of Lee and Washington with the fact that African tribal leaders enslaved and sold millions of blacks to the slave traders?
According to political correctness, white leaders who owned slaves moral lepers, but black historical figures who did so are to be honored. Why should we not be offended by displays of African dress and the celebration of African holidays? Might they not be a "painful reminder" of the horrible enslavement of blacks?"
(Letter from Virginia, Lynn Hopewell, Chronicles, February 2000, excerpts pp. 37-38)
Via Billy
A
decade before she took an oath to defend and uphold the Constitution, Rep. Krysten Sinema was palling around with anarchists. And while the Arizona Democrat certainly condemns violence now, as a far-left activist, Sinema refused to condemn anarchist destruction of property.
Emails from June 2002 and obtained by the
Washington Examiner
give insight into Sinema's work as a community organizer for the Arizona Alliance for Peaceful Justice. The group, she wrote at the time, "opposed the use of violence and weapons in all situations" and "believes in world disarmament." For all those high-minded ideals though, Sinema wasn't ready to force her beliefs on anarchists.
Via Herta
According to the EU Commission, the European Union's member states can accomadate 3.8 billion – yes, BILLION – refugees/asylum seekers/economic migrants (a majority of whom are Muslims from Africa and the Middle East). The EU's current total population is approximately 510 million.
On Friday,
The Washington Post
ran what could easily rank as the single looniest op-d they've ever run: a piece from Victoria Bissell Brown, retired history professor at Grinnell College, arguing that men are incapable of being good, even if they oppose sexism. Men are, by nature, vile and terrible, and can't fix anything by listening to women – instead, they must change from within. Sadly, though, they're not capable of such change, which begs the question: what the hell are men supposed to do, aside from die?
Brown begins by talking about screaming at her husband. Really.
Friday, October 12, 2018
Via
Star
'ZOMBIE JUNKIES' TAKE OVER: It looks like a horror film. Drugged-out addicts strewn throughout a subway station. As some shoot up, others wander lifelessly. Man
y just pass out.
Now a fed up commuter is documenting his daily routine, stepping over needles, bodies and bodily fluids in a Bay Area train station. How can this happen?
When does it become obvious to everyone that the Democrats are no longer co-equal members of the political system, but a competing political ideology bent on the destruction of the republic? I think we are close. Antifa acts as a military wing of the Democrat Party, the media acts as the propaganda wing of the Democrat Party, a shadow government is installed by the Democrat Party to act as a foil to the Republican Party, including sabotaging the government apparatus in order to remain in power despite the outcome of elections. This is a shadow government, impervious to the will of the people.
But, none of this will result in an actual overthrow of the government, it can only manipulate the current government into suicidal policies. The traitors within the government elected by confused, party loyalists, brainwashed by propaganda to accept these suicidal policies can only go so far before they alienate some of those who break free from their insanity. So, they create mobs of fanatics to do the actual harm to the political opposition. The purpose is to shame and bully those who ultimately rebel from their constant hum of talking points and directed outrage into understanding that there is no safe alternative to the Democrat Party, which has already transformed into the Democrat Socialist Party, or accurately referred to as Dazis.
In the United States today, we are ruled by a gang of arrogant elitists who control our government as well as most of the governments on earth. Some of these nations appear or purport to be democracies or republics. Others are undeniably totalitarian regimes in which the rulers hold power by terror and force. In either case, these governments are controlled by a deep state of oligarchs whose self-interests supersede those of ordinary citizens.

Wouldn't it be great if we could predict the future? I am not talking about mundane or personal matters such as the winning lottery number or which team is going to win the World Series. It would be useful and potentially life-saving, however, if we could accurately forecast major changes that determine our future lives and fortunes. I contend that this critical information is readily available – all we need do is study the past.
Nineteenth century French novelist Jean-Baptiste Alphonse Karr is credited with saying, "The more things change, the more they stay the same." An honest student of history would readily admit that the deep divisions that exist in America today have arisen in many other nations in the past with unfortunately predictable results.
The confirmation battle for Supreme Court Justice Brett Kavanaugh unleashed a mob of protesters against the right over the past several weeks, but the media has largely agreed not to describe the protesters as a mob.
"Oh, you're not going to use the mob word here," CNN anchor Brooke Baldwin
bemoaned
.
Baldwin's colleague Don Lemon got in a
shouting match
with a guest because he described Kavanaugh protesters as a mob.
"That's not a mob," Lemon declared.
Via Billy
The U.S. State Department
recently confirmed
that former Secretary of State Hillary Clinton's security clearance has been withdrawn at her request. Clearances for five other individuals whom Clinton designated as researchers have also been withdrawn, including close aide Cheryl Mills, according to the State Department's update of its ongoing review of the mishandling of classified information related to the use of Clinton's non-government email server.
Documents containing classified material have been sent to the Bureau of Diplomatic Security, and all valid security incidents have been added to the security file for some individuals. Department authorities are continuing to review tens of thousands of documents for classified content.
The update was provided to Senate Judiciary Committee Chairman Chuck Grassley and is being released for the first time following consultation with the State Department. The update follows a
letter from the Department
in May of 2017 confirming the Department's review into any mishandling of classified information stemming from the use of Clinton's non-government email server. That letter, which responded to an
inquiry from Grassley
, also outlined the review and adjudication process.
The recent letter from the State Department is available
HERE
.
Via Billy
A popular Antifa website is promoting home abortion classes in order to "dismantle the white supremacist bio-medical patriarchy" in response to the swearing in of Justice Brett Kavanaugh.
The website Its Going Down claims that "autonomous pelvic care" is a "radical alternative to state sanctioned reproductive health."
Via Iver
A Florida Democrat running for U.S. Senate was busted Thursday morning for apparently masquerading a Hurricane Michael donation link as a Democrat fundraising tool.
"Speaking of
@
NelsonForSenate
fundraising during hurricane, this is interesting: The link his campaign posted to raise money for disaster relief efforts takes you to ActBlue, the Democrat's fundraising engine. Building donor list through hurricane relief contributions?
#
FLSen
," according to
Free Beacon's
Brent Scher.
Fortunately for our country, Attorney General Jeff Sessions doesn't have much more time left in his job. Once the Nov. 6 midterm elections are over, President Trump is widely expected to belatedly accept the letter of resignation tendered by Sessions in May 2017.
Hopefully, Deputy Attorney General Rod Rosenstein will also leave the Justice Department when Sessions heads out the door.
Both Sessions and Rosenstein have done enormous damage to the Trump presidency, our nation and our system of justice. We will all be better off with them out of their jobs. As the old saying goes, "good riddance to bad rubbish!"
One of the most glaring irregularities in the special counsel investigation has been the conflicted ethical position of top officials at the Justice Department.
President Trump
has long borne a deep resentment over the recusal of Attorney General
Jeff Sessions
, which many of us viewed as a necessary ethical step. The problem was not the recusal of Sessions but the fact that it was not immediately followed by the recusal of Deputy Attorney General
Rod Rosenstein
. The precarious ethical position of Rosenstein just became far more acute with a
new report
that he ignored demands within the Justice Department to remove himself in 2017.
Thursday, October 11, 2018
May 6: Gordon's attacks:

For years after the war, Gordon complained about the delay in approving his attack, claiming "the greatest opportunity ever presented to Lee's army was permitted to pass."[36]
Popular histories of Gettysburg proclaim that Lee suffered a great defeat at the hands of Meade and that the Confederacy's strength was on the wane; however, Colonel Thomas L. Livermore of the US Army wrote: "After Gettysburg, the Confederacy had the same capacity for recruiting armies and supplying them as before, and the morale of the Army of Northern Virginia was just as good. In the autumn of 1863, Lee crossed the Rapidan to attack Meade, and in December he came out of his entrenchments along Mine Run to attack, but failed to come to blows because Lee had retreated across the Rapidan in the night."
Bernhard Thuersam, www.Circa1865.org The Great American Political Divide
Grant Versus Lee at the Wilderness
"In referring to the opening of the campaign in May 1864, Colonel Tyler, of the Thirty-seventh Massachusetts, wrote: "The Army of the Potomac had never won a decisive victory on Southern soil . . . The Army of Northern Virginia . . . against great odds had achieved victory after victory, and hardly tasted defeat."
In May 1864 came General Grant with the prestige of his success in the southwest, and with the vast resources of the North and West at his call, confident that his 118,649 "present for duty equipped," could defeat Lee's 61,953.
But Grant was meeting Lee – "the greatest of all the great Captains that the English speaking people have brought forth," whose name, says General Sir Frederic Maurice, must be added to the select group of the world's greatest commanders named by Napoleon – Alexander, Hannibal, Caesar, Gustavus, Turenne, Eugene, and Frederick the Great.
[Northern] General [Morris] Schaff says . . . [in] the two days of deadly [at the Wilderness] encounter every man who could bear a musket had been put in; Hancock and Warren repulsed; Sedgewick routed, and now on the defensive behind breastworks; the cavalry drawn back; the [supply] trains seeking safety beyond the Rapidan.
Colonel T.L. Livermore estimates that the numbers engaged were: Federals, 101,895; and Confederates, 61,025. The total Federal losses in the Wilderness battles were 17,666. The Confederate losses were reported in only 70 out of 183 regiments; Livermore says, "it is not extravagant to estimate the Confederate losses at a total of 7,750."
(A Colonel at Gettysburg: Life and Character of Colonel Joseph N. Brown, Varina D. Brown; The State Company, 1931, excerpts pp. 237; 244-245)
"It is not the battle itself which is being celebrated, but the heroism of the men who took part in it. The battle itself was an abominable thing . . . In all its crimson horror . . . Not a thing to celebrate . . .

At Gettysburg thousands died in utmost agony . . . Good and gentle women were widowed and the happiness of homes was destroyed . . . We are not celebrating the battle . . . but the valor of the men who faced, without flinching, a thing that was infernal."
(Charleston News & Courier editorial, July 4, 1913.)
aa
Project Veritas Action Fund has released a second undercover video from campaigns during this 2018 election season. This report exposes Tennessee staffers from Phil Bredesen's U.S. Senate campaign revealing his willingness to court moderate voters through deceit. This was especially evidenced by Bredesen's recent statement suggesting he would, if he was already in the Senate, vote to confirm now Supreme Court Justice Brett Kavanaugh.
There was a time, before universal white male suffrage and the closing of the frontier, when the poor whites of the South were considered shiftless and without caste. If we were to look at the South as a hierarchical system, it could be argued that the poor whites were a kind of pariah. There's a common misconception that all whites during the antebellum period had an equal standing economically and socially.
The Old South was a complex society, not just a place comprised merely of free whites and enslaved blacks. There were indentured servants, African slaves, Native Americans, poor white yeoman farmers, and a wealthier landowning aristocracy. Some of the first colonies were owned by wealthy English barons (like the Lords Proprietors in Carolina) and after the Revolution, most states had property requirements that kept the poor whites from voting.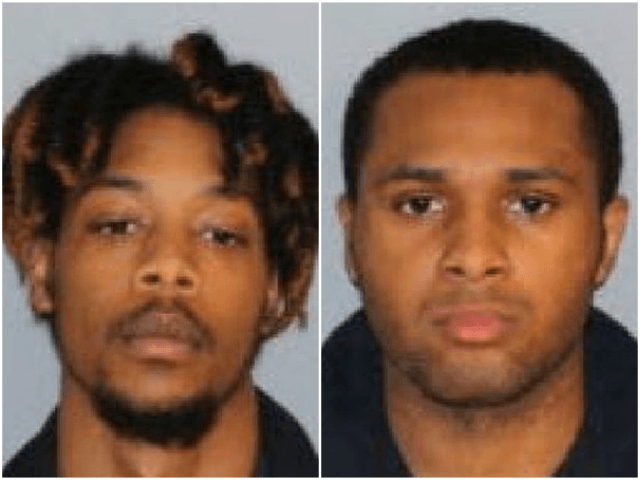 D.O.A. in prison
Two men are accused of raping a nine-month-old girl in Tennessee and taping the horrific attack.
A grand jury
indicted
Isiah Dequan Hayes, 19, and Daireus Jumare Ice, 22, on Tuesday for multiple charges, including aggravated rape and aggravated sexual exploitation of a minor.
Investigators say Hayes raped the infant while Ice filmed the attack. Hayes allegedly
admitted
to the crime when authorities arrested him in February.
The Shelby County District Attorney General's Office said in a statement police became aware of the men in 2016 after the mother of the girl discovered video footage of the attack. The mother was able to identify the men in the video, prompting police to make the arrests.
One of the videos reportedly
depicted
one of the suspects exposing himself and touching himself with the half-naked child in view, while a second video showed the man performing sex acts on the infant, police said.
The arrest comes days after Michigan investigators
discovered
hundreds of videotapes inside an accused rapist's home. Authorities believe there may be hundreds of victims linked to the tapes.
Via Billy
As someone who spent the better part of a decade chronicling & lamenting the rise of what came to be called "Trumpism" on the Right, it's worth pointing out that two of the many contributing factors to this were (a) liberal media bias, and (b) the radicalization of the Left.
Never Trumper and CNN commentator writer Matt Lewis broke ranks with many of his colleagues by slamming the media for failing to call out Antifa mob violence.
"It's funny. When I criticize Trump (which is often!) I am treated as a "serious," "thoughtful," and "intellectually honest" conservative. When I criticize the Left, I'm basically a fascist. (I'm gonna keep criticizing both sides when they're wrong!)," tweeted Lewis as he warned about the "radicalization" of the left.