Monday, September 23, 2019
Via Billy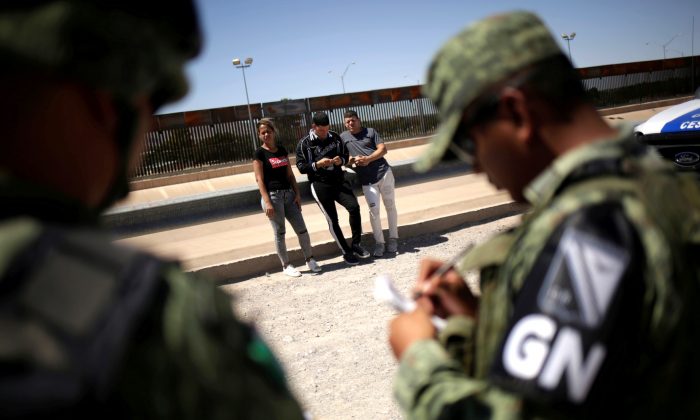 The
Department of Homeland Security
(DHS) is ending the policy known as "catch and release" next week, as announced by Acting DHS Secretary Kevin McAleenan on Monday, Sept. 23, at a Council on Foreign Relations event in Washington.
"What we're doing with Central American families now that's ending the catch and release process is that if they don't have a fear or claim, they're going to be repatriated in a streamline fashion, or if they do have a fear or claim, asked to wait under the Migrant Protection Protocols in Mexico," he said.
"So they will not be currently held on the U.S. side of the border, even in the family residential centers, because we're not able right now to complete an immigration proceeding, while in the 21 days we have by court order,"
McAleenan
added.
Posted by

Brock Townsend
at Monday, September 23, 2019
No comments: