Via comment by
Sioux
on
The upshot of Terry Trussell's conviction and 105 ..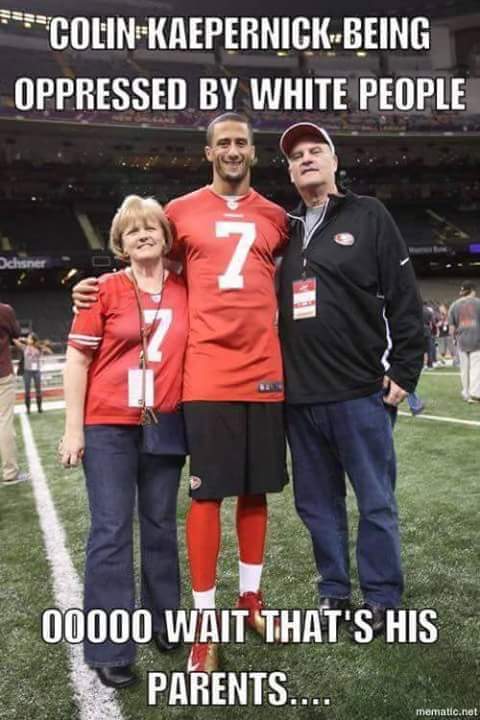 A controversy has erupted today because San Francisco 49er's Quarterback Colin Kaepernick refused to stand up during the playing of the national anthem.
"I am not going to stand up to show pride in a flag for a country that oppresses black people and people of color." ~ Colin Kaepernick
So what exactly is going on. Well, there's a little more to the story than most are willing to accept. The media and the NFL will avoid these discussions like the plague, but what the heck – the Truth Has No Agenda.