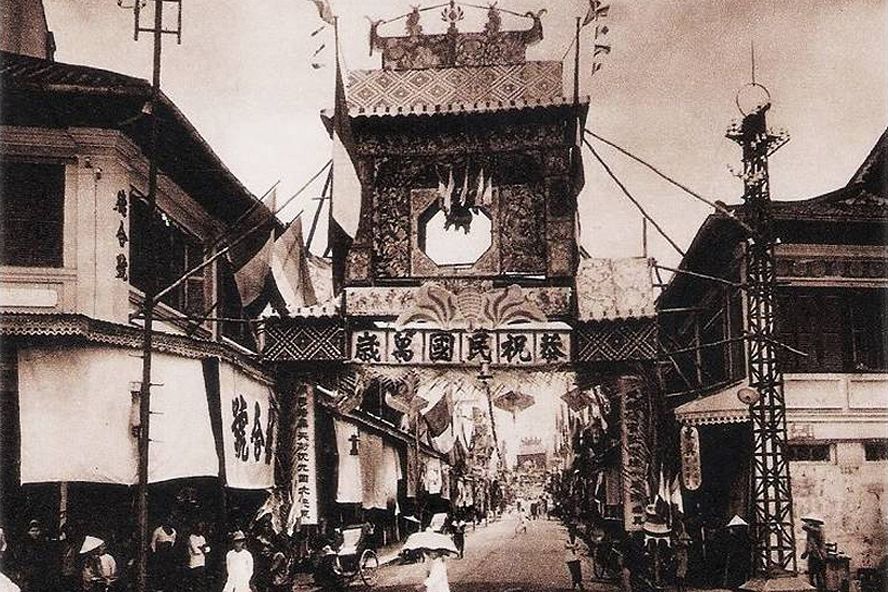 From downtown Saigon, take Tran Hung Dao Boulevard, drive past rows of towering dipterocarp trees, and one will arrive in the colorful quarters of Cho Lon.
While some buildings might be gone and packed residential neighborhoods have sprouted from empty fields, the route from Saigon to Cho Lon remains mostly unchanged from the early 20
th
century, when these postcards were taken. Saigon and Cho Lon were even separate towns back in the day, and to commute between the two, residents perched on bouncy horse-drawn carriages or took the Saigon-Cho Lon Tramway, now a relic that exists purely in photographs like the ones below.
Commerce-filled thoroughfares like Trieu Quang Phuc, Chau Van Liem and Tran Hung Dao made up the main arteries of Cho Lon, and still do today. Chinese merchants set up stores selling homemade food, spices, silk and other craft products, making the community the best place to shop until you dropped.