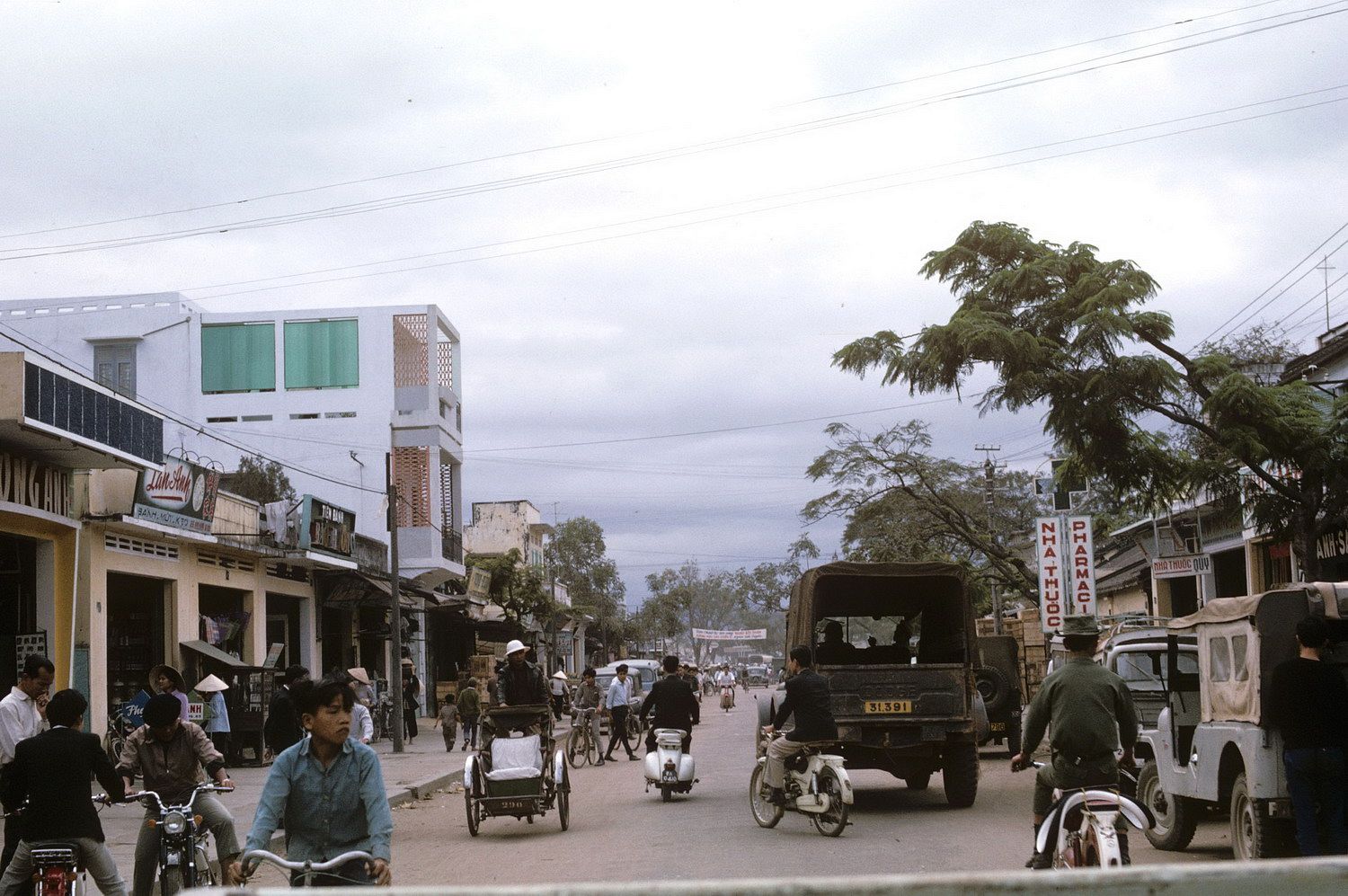 Like its namesake river, the Han Market remains a bustling destination attracting visitors and casual shoppers to the area today, just as it did decades ago.
Taken over the span of two years, 1966 and 1967, this collection of film photos brings us back to the small-town charm of Da Nang before it became the most dynamic metropolis in Central Vietnam, as we know it today. The photos' author, Ron Holder, used to be part of the US Navy Support Activity Da Nang, and took these during his time based in the coastal town.
On the streets of Da Nang in the 1960s,
áo dài
was a mainstay for ladies of all ages;
xích lô
and
xe lam
(Lambretta) roamed freely, while personal vehicles were predominantly bicycles.