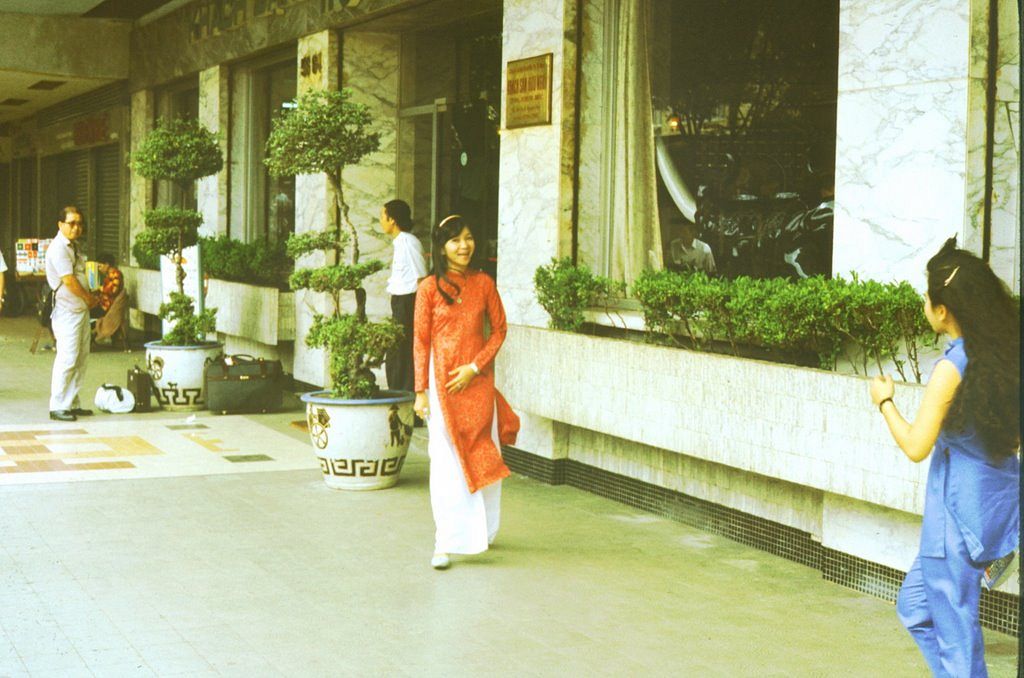 What can travel photos tell us about the places depicted, especially when it's been decades since the shots were captured?
The most obvious inference, of course, is the level of photographic proficiency of the author and then, if they were tourists, the local sights and shenanigans that appear fascinating in the eyes of a foreign gazer. In the case of Günter Mosle, a metallurgical engineer from what was then East Germany, the architecture and street life of Saigon were the focal points of his photographs of the city taken in the late 1980s.
The incredible modernist motifs that make up the building facade and outer walls of the General Science Library of Ho Chi Minh City still exist today, but sights like the green plaza in front of City Hall are a rare treat of the past. It's apparent that Mosle was not a professional lensman, but the vibrancy of Saigon's street life doesn't require much to appear charming in photographs.
More @ Saigoneer