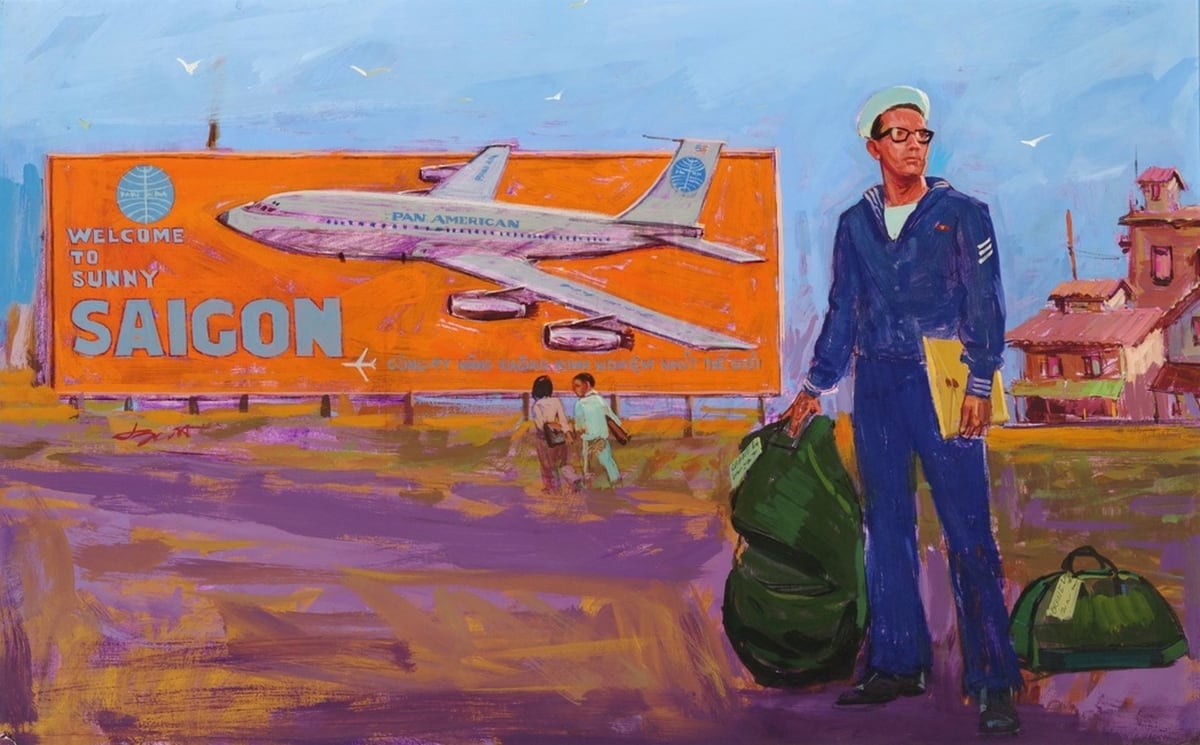 Years later, Pierre Le recalled the funeral the sailors held for his son on the ship's fantail: "The body of my son was wrapped under two flags; the Vietnamese flag and the American flag. Someone played taps. My son's body was on a board, as the board tipped, the body slid into the dark South China Sea."
Before the Republic of Vietnam flags were lowered, thousands of people on the ships started to sing the national anthem of South Vietnam, Nay cong dan oi….(Oh, citizens of the country….). "Their voices soared over the waters," Captain Do recalled. "When they lower the flag, they cry, cry, cry."
Saigon was falling.
Since the collapse of Ban Me Thuot in the Central Highlands on March 10, 1975, the South's Army of the Republic of Vietnam (ARVN) had been in disorderly retreat, hoping to redeploy its forces and hold an enclave south of the 13th parallel.
The rapid pace of defeat came as a surprise to American and South Vietnamese generals, as well as to the North Vietnamese who, supported by artillery and armor, drove relentlessly toward Saigon after capturing Hue and Da Nang.
By the end of March, hopes of halting the advance on the capital were abandoned by Central Intelligence Agency officers who believed nothing short of
*B-52 strikes on Hanoi could reverse the offensive.
*Wouldn't hurt but B-52's could have wiped out 80-90% of the NVA as they streamed down route 1.