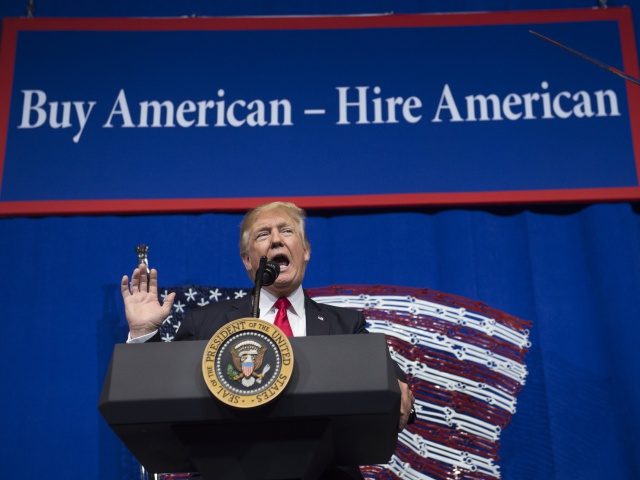 Trump's appointees — FTC Chairman Joseph Simons, Noah Phillips, and Christine Wilson — supported shielding the companies from financial penalties for their false "Made in America" marketing, while the two Democrat appointees, Rohit Chopra and Rebecca Slaughter, opposed the decision.
Meanwhile, Chopra is advocating for strident enforcement of Trump's "Buy American" agenda where companies, including first offenders, who falsely advertise as "Made in America" despite manufacturing overseas would be hit with a more than $42,000 fine per violation.
"I am concerned that no-money, no-fault settlements send an ambiguous message about our commitment to protecting consumers and domestic manufacturers from Made-in-USA fraud," Chopra wrote.
President Trump's hand-picked appointees for the Federal Trade Commission (FTC) defied his "Buy American" economic nationalist agenda in a recent case when they voted to financially protect companies who falsely claimed their Chinese-manufactured products were "Made in America."