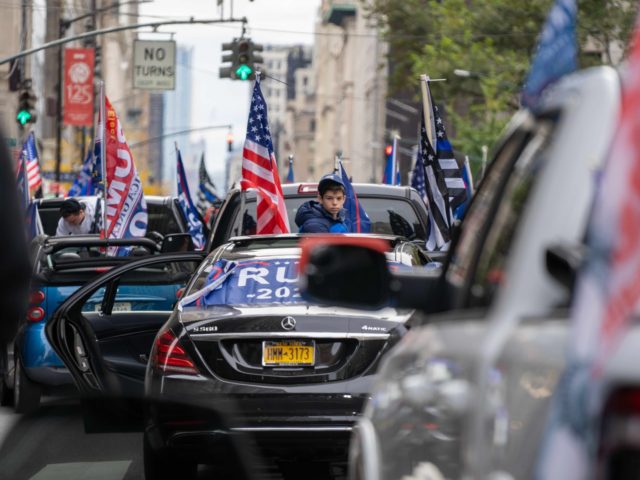 Others launched from Brooklyn. Mark Kennedy, narrating on Periscope, said: "We've had enough. Enough of the antisemitism … and just enough of this communist crap.
RIGHT HERE in NYC!!! The silent majority is coming out strong! There are more Republicans in NYC than you think. NYC is turning RED and we are for TRUMP!!! 🇺🇸
pic.twitter.com/LLEW5JMipc— Andrea Catsimatidis (@AJ_Cats_) October 25, 2020
"This is the first time I've seen such a thing in my lifetime, and it's just amazing," he said, referring to the parade. It's unity, love, everyone is happy, everyone is excited — you know? This is America."
A "Jews for Trump" vehicle rally rolled through the streets of New York City on Sunday afternoon — and met with violence from left-wing counter-demonstrators in Manhattan.
According to Yeshiva World News, "1,000 cars boasting Trump flags from Monsey, Flatbush, Boro Park and Manhattan" were expected to participate, culminating in a rally in Marine Park, Brooklyn.
Some participants began in Monsey, New York, some 60 miles away:
More @ Breitbart