Wednesday, September 19, 2018
Via Billy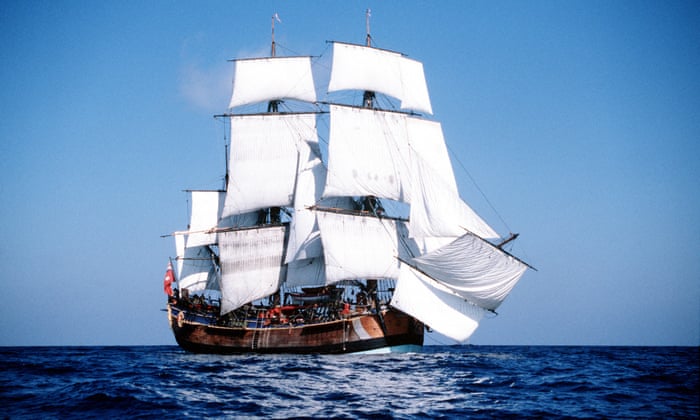 Marine archaeologists believe they have found the wreckage of the famous ship off Newport, Rhode Island
The possible discovery of HMS Endeavour off the east coast of the US has been hailed as a "hugely significant moment" in Australian history, but researchers have warned they are yet to "definitively" confirm whether the wreck has been located.
On Wednesday Fairfax Media
reported
archaeologists from the Rhode Island Marine Archaeology Project, or Rimap, had pinpointed the final resting place of the famous vessel in which Captain James Cook reached Australia in 1770.
The ship was later used by the British royal navy in the American war of independence and was eventually scuttled with a dozen other vessels off Newport, Rhode Island in 1778.
Posted by

Brock Townsend
at Wednesday, September 19, 2018
No comments: