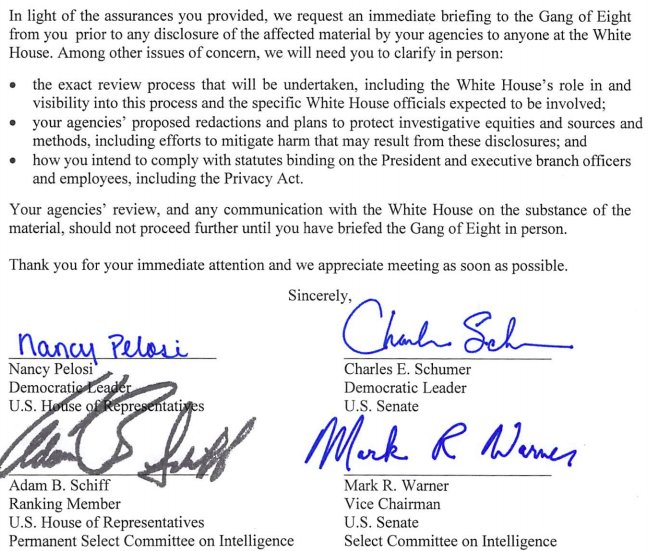 "President Trump has issued an order to his subordinates to declassify certain information related to the Russia investigation. He has plenary declassification authority as the President of the United States. The FBI and DOJ are subordinate to him. Congress does not get to order Executive Branch officials to defy a president — that is actually a constitutional crisis," said DC-based lawyer Will Chamberlain.

Top Democrats have called on deep state members of the FBI and the Department of Justice to sabotage President Trump's order to declassify documents relating to the Russia investigation.
On Monday, Trump ordered the release of Russia-related text messages from former FBI officials James Comey, Andrew McCabe, Peter Strzok, and Lisa Page.
Last night, Rep. Adam Schiff, Rep. Nancy Pelosi, Senator Mark Warner, and Senator Charles Schumer all signed a letter which was sent to Deputy Attorney General Rod Rosenstein demanding that the relevant agencies ignore Trump's order until Congress is consulted.
"Your agencies' review, and any communication with the White House on the substance of the material, should not proceed further until you have briefed the Gang of Eight in person," states the letter.