Dated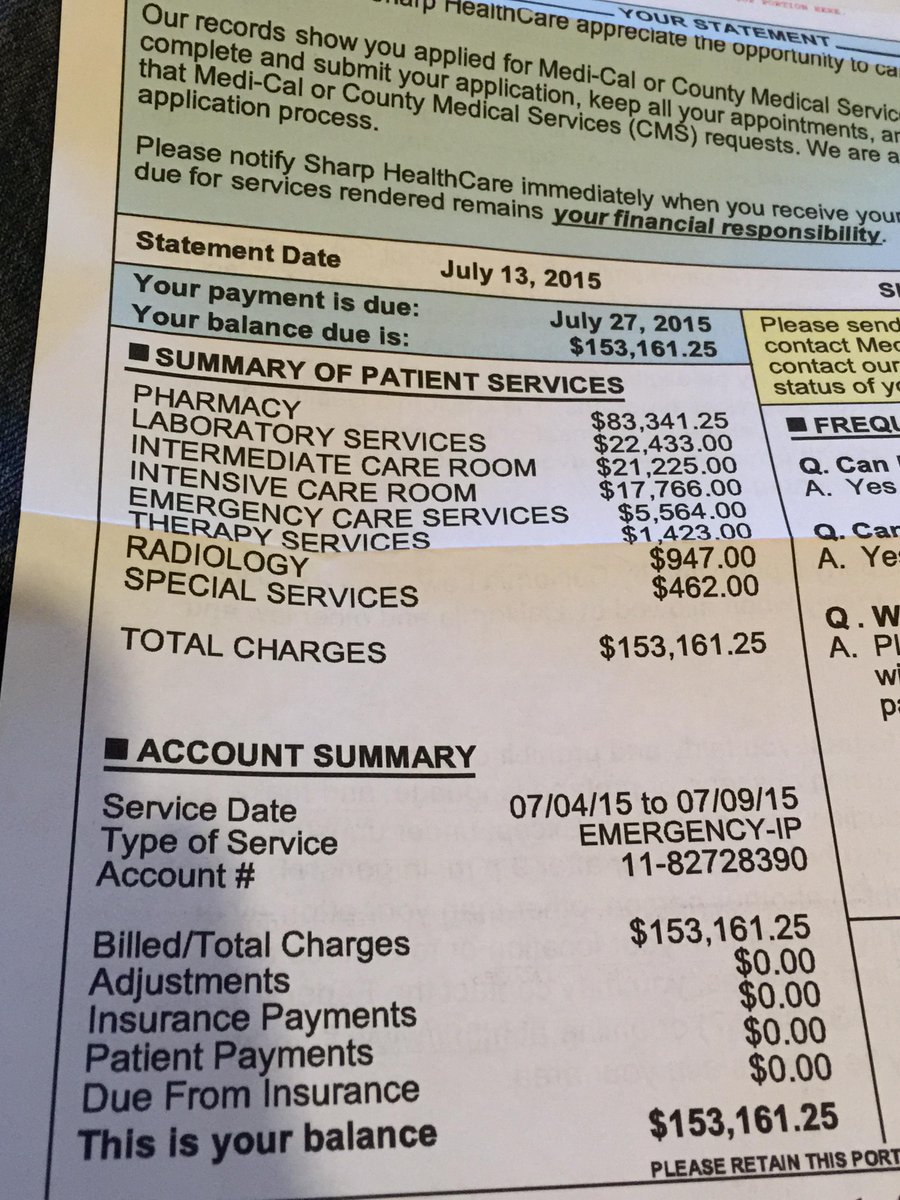 Earlier this month a guy named Todd Fassler was bitten by a rattlesnake in San Diego,
KGTV San Diego reports
. In itself this isn't terribly unusual — the CDC
estimates
that roughly 7,000 to 8,000 people a year get bitten by a venomous snake in the United States. And somewhere between five and six people
die from these bites each year
.
What raised eyebrows, though, was Fassler's hospital bill — all $153,000 of it. KGTV reporter Dan Haggerty shared it on Twitter.