Roundabout via
Michael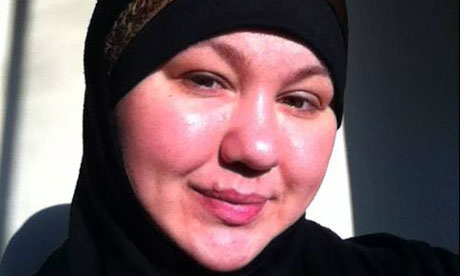 The family of an American woman killed while fighting with rebel forces in Syria have spoken of their shock and said she had converted to Islam after marrying a Muslim man.
Nicole Lynn Mansfield, 33, was one of three westerners reportedly killed in Idlib province in the north of the country. Syrian TV reported that they were killed earlier this week, and implied that all three were fighting alongside the al-Nusra group, an affiliate of al-Qaida.
Speaking from the family hometown of Flint, Michigan, relatives of Mansfield said they did not know who she had been with and were not even aware that she was in the region.
"I didn't think she was (a terrorist), but God only knows," her aunt, Monica Mansfield-Speelman, told the Detroit Free Press.