Manufacturing activity was stronger than expected.
U.S. stocks booked a fourth straight daily gain Friday, and the Dow and S&P 500 marked their best week this year as stocks clawed back some of the losses scored in the wake of the tumult that followed the U.K.'s decision last week to sever ties with the European Union.
Better-than-expected manufacturing data combined with fading worries about the Brexit, or British exit from the EU, stoked appetite for equities.
********************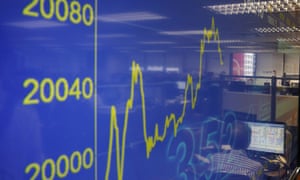 After an initial slump in the first two trading days following the Brexit vote, the index of Britain's top 100 companies
regained all its losses by Wednesday
and is now at its best level since last August.
The remarkable rebound has surprised analysts, with Chris Beauchamp, a senior market analyst at the spread betting group IG, saying: "Of all the post-Brexit outcomes discussed across the City over the past few months, 'buying frenzy' was not one that was viewed as very likely."