Via sauced07 & Billy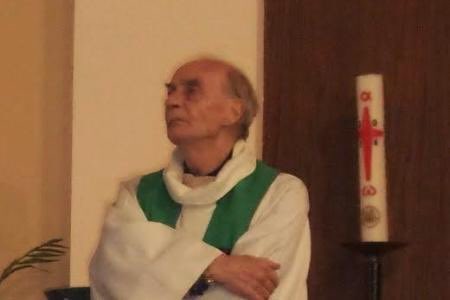 Father Jacques Hamel was born in 1930 and ordained in 1958.
On Tuesday he was beheaded by ISIS while holding mass in France.
**************************
An 84-year-old priest was killed in an attack during a hostage-taking situation at a church in northern France, near Rouen. ISIS has claimed responsibility for the attack, carried out by two terrorists who were later killed by police.
Both attackers were killed by police snipers after running out of the church at one point during the standoff, an interior ministry spokesman said.
Police have also officially confirmed the death of one victim, who was
"killed with a blade."
Security forces have arrested one person allegedly linked to the attack, according to a source close to the investigation, as cited by Reuters.
Police earlier said they could not confirm the motive or the identities of the attackers.
In an official statement, France's President Hollande called the attack a
"terrorist act,"
and said the attackers claimed a connection to IS. He added that France needs to battle against IS.