Via Billy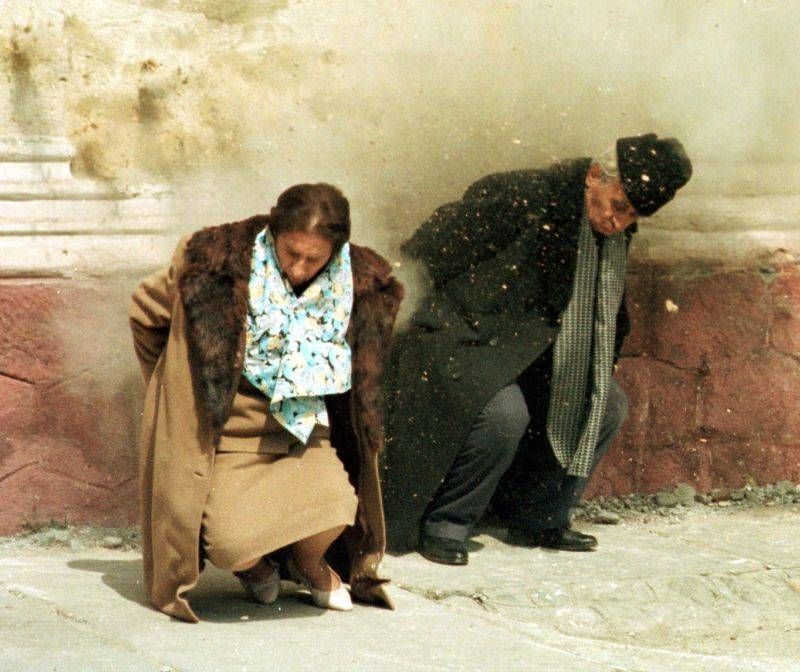 I can sleep better at night now that the specter of global communism has temporarily dissipated from our America with the election and confirmation by the Electoral College of our 45th president, Donald Trump.
One cannot imagine my temporary relief and inner peace, not having to hear Hillary's hectoring voice, giving us lectures on social justice, equality, racism, bigotry, and white privilege, while banking billions of other people's money.
Her voice reminded me of Elena Ceausescu, the "mother," co-creator and conspirator of our communist misery and exploitation we had to endure for decades. She and her husband brought an entire nation to its knees with a Stalinist police state that was state of the art at the time.
On a really cold day like today, 22 degrees Fahrenheit, I remember my gloveless fingers turning red in the frigid air but holding on tight to my precious loaf of bread called "franzela." I had waited in line for a long time to buy it and nobody let me ahead of the line because I was a child, it was a fight for survival.
No crayons, coloring books, or puppies to comfort and shield me from the harsh reality. I was fighting, in a small way, for our daily existence. There was no safe space for me to crawl into except my mother's arms. And she was too busy to give hugs to her scared and cold little girl who did not understand that other people, in faraway lands, lived much better lives even in their darkest days.
There was no time or place for pampering, we had to become hardened and learn fast how to survive.