Via Billy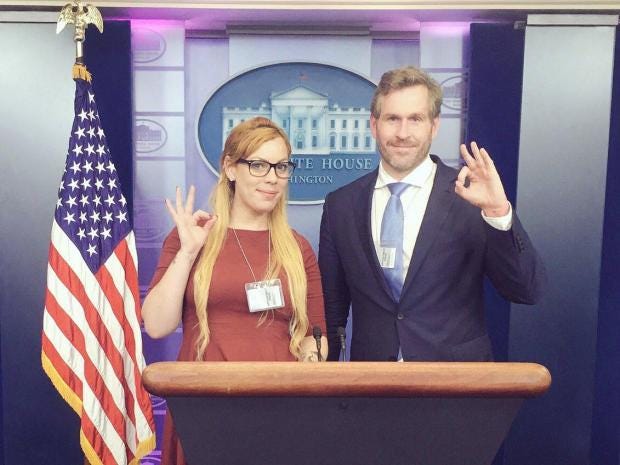 Independent journalist Mike Cernovich and writer/reporter for Sputnik, Cassandra Fairbanks posted a picture of themselves in the White House press room doing the 'ok' symbol and the left went crazy.
They were immediately called 'white supremacists'. Emma Roller, a senior reporter for Fusion sent out a
tweet
, ignorantly saying, "just two people doing a white power hand gesture in the White House'. This tweet went viral and as of this moment has nearly 5,000 retweets. This tweet eventually caught the eye of 'The Independent' because they did a hit piece on both Mike Cernovich and Cassandra Fairbanks.
See how fake news is started?