Via Billy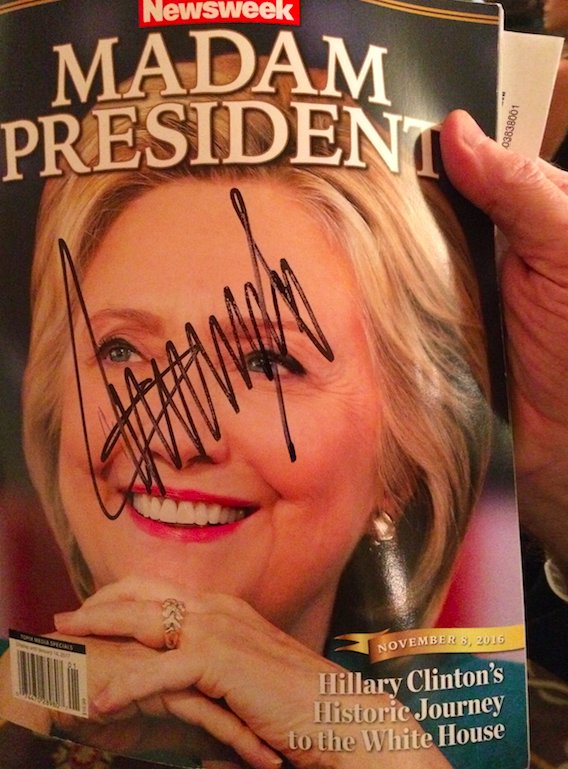 As our readers will no doubt recall, there was a veritable certainty among the mainstream media and the polls that Hillary Clinton would win the 2016 election. With that certainty in mind, a third-party company named Topix Media shipped out Newsweek magazines declaring Clinton as president prior to the election, while the Donald Trump magazine
covers
were still being produced.
According to
NBC
, the covers that had been shipped prior to the election were recalled once it was clear Trump was going to win, but not before some of the Clinton "Madam President" magazines had already been sold.
Many of those recalled special editions that were never recovered ended up appearing for sale online, with prices varying from as little as $.99 to as much as $9,995 for a magazine that normally would cost $10.99.