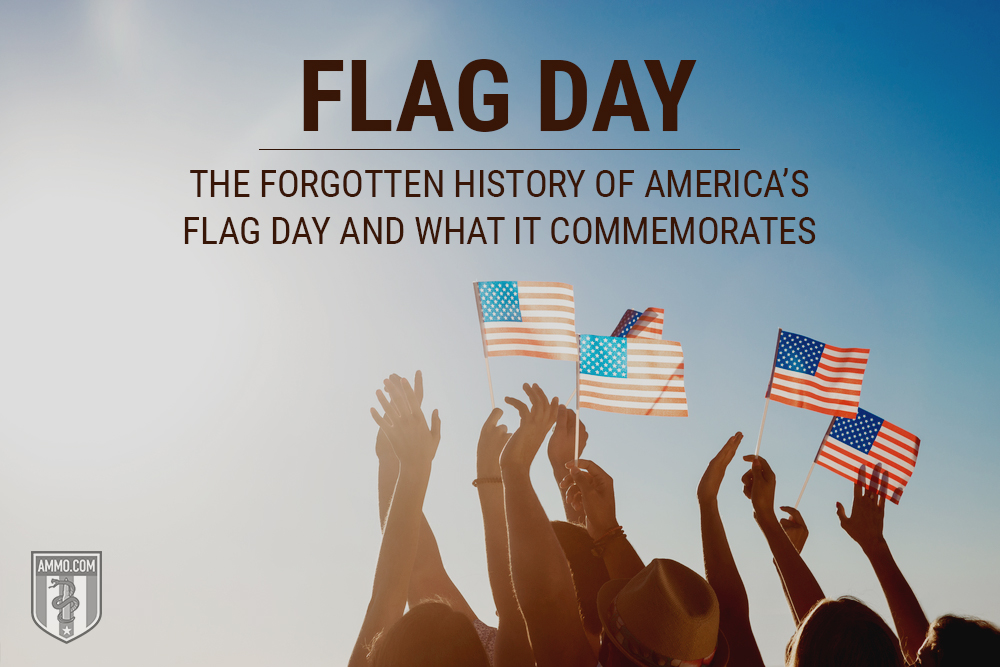 Hey Brock,
Alex here with Ammo.com dropping you a note to remind you of the forgotten holiday,
Flag Day.
Take a read, learn a little, and share a lot :) LMK what you think and we'll talk soon!
-Alex
Ammo.com

(800) 604-1094 Office
(800) 709-7535 Fax

******************
Flag Day was once called the "runty stepchild among American national holidays" by the
New York Times
. While it may not be the grandest of our country's celebrations, it's impossible to talk about Flag Day without briefly discussing why Old Glory was originally created, and what it means today.
We may know the flag as a strong symbol of patriotism, but at the time of the American Revolution, it had a much more pragmatic purpose: It existed to distinguish the American military forces from the British.