Via Billy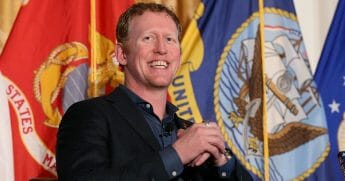 The former Navy SEAL who killed terrorist Osama bin Laden during the daring 2011 raid on his compound had harsh words for House Intelligence Committee Chairman Adam Schiff in the wake of the political bickering that erupted in Washington after ISIS leader Abu Bakr al-Baghdadi was killed in a raid in Syria.
President Donald Trump announced the raid on Sunday, a day after it took place, and said he did not notify top
Congressional leaders
in advance because he was afraid of leaks.
"Well, I guess the only thing is, they were talking about why didn't I give the information to Adam Schiff and his committee. And the answer is because I think Adam Schiff is the biggest leaker in Washington," Trump told reporters on Monday, according to the
Washington Examiner
.
*****************************
Days after U.S. special operations forces killed Abu Bakr al-Baghdadi, the leader of the Islamic State terror group, President Donald Trump announced that another of the group's top leaders has been "terminated" by U.S. troops.
The latest high-ranking terror leader to be eliminated, Trump said, might very well have succeeded al-Baghdadi as head of the organization.
"Just confirmed that Abu Bakr al-Baghdadi's number one replacement has been terminated by
American troops
," Trump tweeted on Tuesday morning.