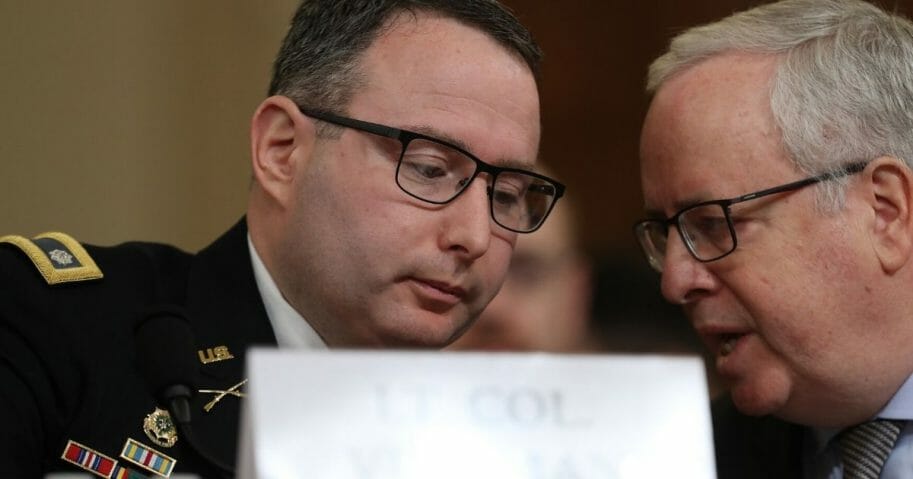 It could have been one of the funnier cold opens on "Saturday Night Live," but it was deadly serious.
The organized farce that is the "impeachment inquiry" in the House of Representatives descended even further Tuesday when Intelligence Committee Chairman Rep.
Adam Schiff
interrupted questioning of a star Democratic witness out of an alleged fear that the "whistleblower" behind the latest attack on President Donald Trump was about to be identified.
The problem with Schiff's objection, though, is that both he and the witness, Army Lt. Col.
Alexander Vindman
, have said they don't know the identity of the "whistleblower."