Via Cousin John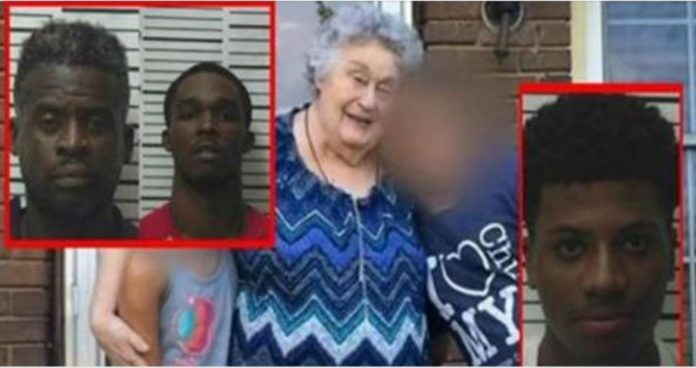 An 83-year-old grandmother was assaulted in Meriwether County, Georgia. Five people have been arrested for the crime.
Three 17-year-olds (Mina Christine Ellery, Angel Latrice Harmon, and Shanquavious Keontrell Cameron), Justin Grady, 38, and Cortavios Heard, 18, entered the home of Dorothy Dow and demanded money.
Dow told them she didn't have any and that is when the beating began.