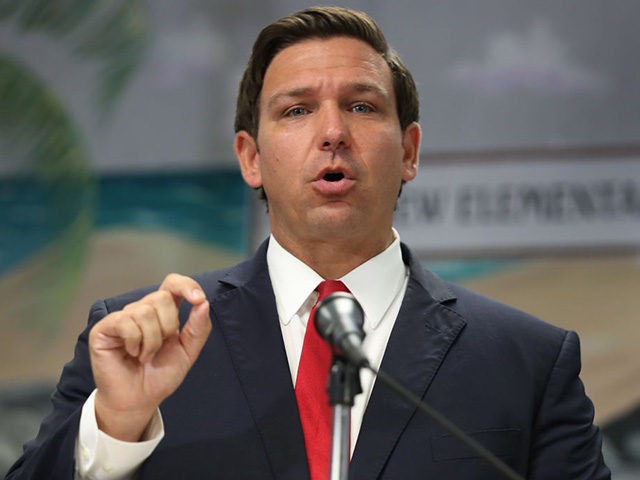 "But it's really hypocrisy rooted in cowardice. These are executives who are scared to death of the left and the corporate media and so they always want to take the path of least resistance, and they think the path of least resistance is just to cave and to kind of give them what they want," he continued.
Leaders of "woke" corporations must "grow a spine" and "stop being sucked into genuflecting to the left," Gov. Ron DeSantis (R-FL) told Breitbart News in an exclusive interview Monday.
DeSantis spoke to Breitbart News following his signing of Florida's anti-riot bill, which enhances criminal penalties for rioters and takes a stand against defunding the police in the Sunshine State. On the emergence of "woke" corporations caving to the radical left, particularly in relation to state efforts to implement basic election integrity measures such as voter ID — like in Georgia — DeSantis said it is the height of hypocrisy given the fact that many of these entities continue to do business with bad actors, like the Chinese Communist Party.
More @ Breitbart