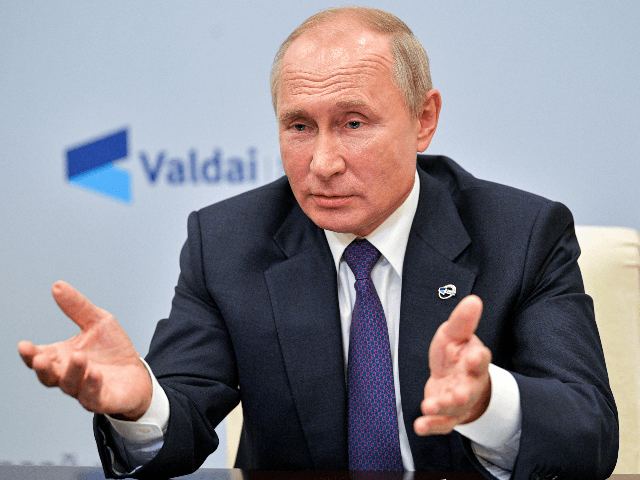 Did you order the assassination of the woman who walked into the Congress and who was shot and killed by a policeman? Do you know that 450 individuals were arrested after entering the Congress? And they didn't go there to steal a laptop," he continued. "They came with political demands. Four hundred fifty people have been detained. They're looking at jail time, between 15 and 25 years. And they came to the Congress with political demands. Isn't that persecution for political opinions?" Putin asked.
Putin accused the U.S. government of twisting and bypassing its own legal procedures to level excessive punishment against the Capitol protesters, while the Russian dissidents he is accused of repressing are, he claimed, actually criminals who have been convicted with due process:
In his Monday interview with NBC News, Russian President Vladimir Putin accused the U.S. government of assassinating Ashli Babbitt, the Air Force veteran whom Capitol Police shot during the January 6 riot.
More @ Breitbart