Via Billy

"Despite constant attacks by FOX News, the GOP establishment and liberal media Donald Trump has a higher rating than the other GOP candidates."
Keep it up Useful Fools, you're doing a great job! :)
*********************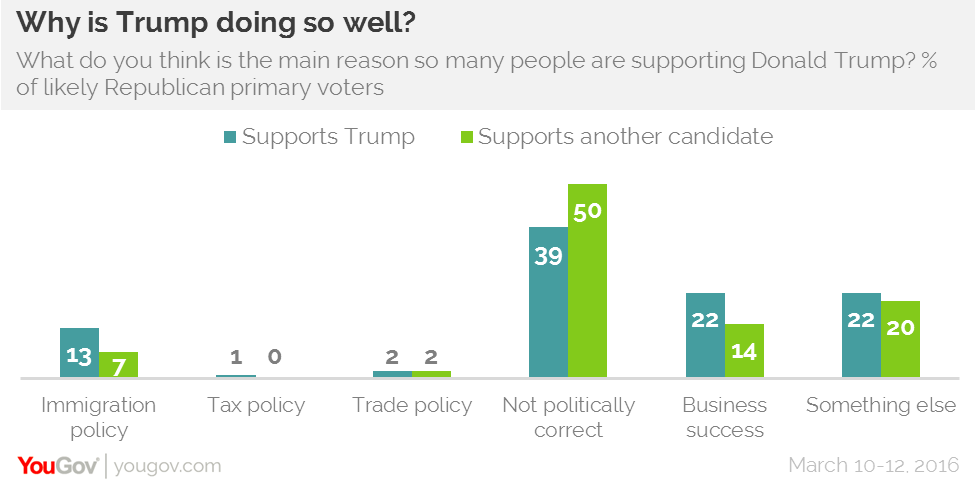 Showing little sign of a "ceiling", Donald Trump has only grown in support with the exit of Ben Carson and Marco Rubio's collapse.
In the last two weeks, Republican frontrunner Donald Trump has won more delegates in primaries and caucuses, even while his opponents have launched new attacks and questions have been raised about his supporters. The week's
Economist
/YouGov Poll finds Trump still at the top of GOP voters' preference with a wider lead, while Florida Senator Marco Rubio seems most damaged by the two weeks of attacks and counter-attacks.
This is the first time Trump has garnered the support of a majority of Republican primary voters nationwide. YouGov's February 24-27 survey marked his previous high, at 44% support.