Via Iver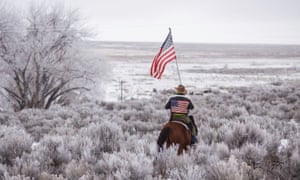 J
oseph Rice's manner is a long way from militia stereotypes. The Patriot Movement leader does not present as a crazed gun nut, nor as a blowhard white supremacist. He's genial, folksy, and matter-of-fact in laying out his views. But talk to him for long enough, and time and again the Patriot Movement leader returns to what really drives him: land.
Rice is running for Josephine county commissioner in south-west
Oregon
, and believes that the federal government's current role in land management is illegitimate and even tyrannical.