Via Billy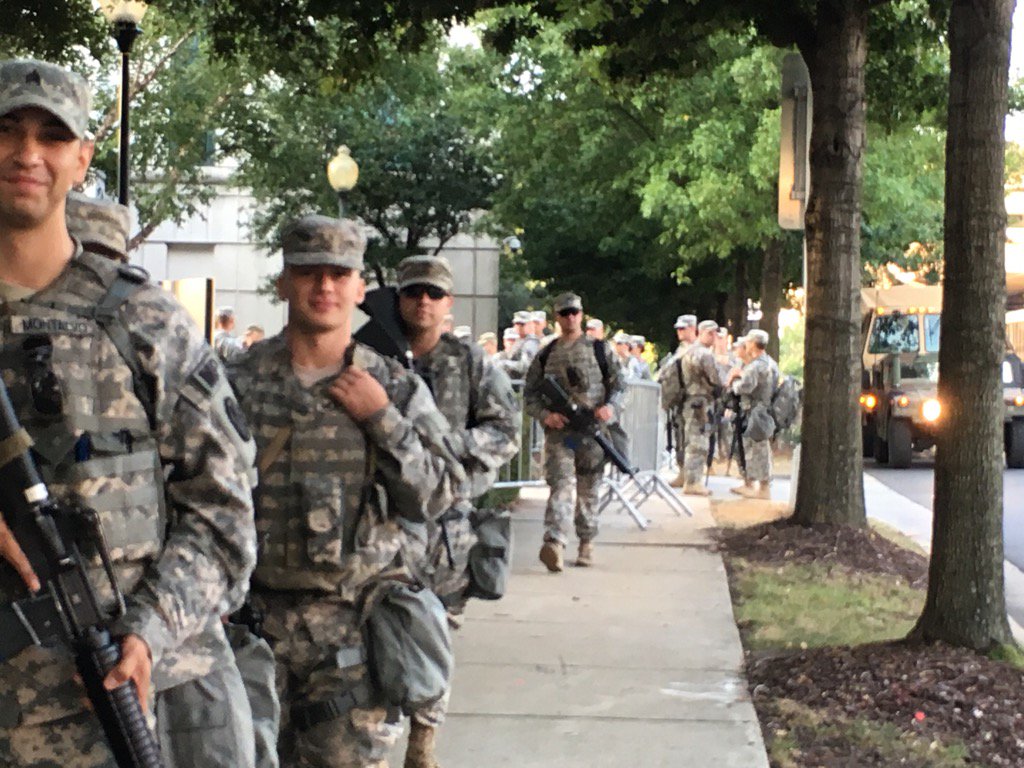 It was a Carolina Panthers game day like no other: Police in riot gear and uniformed National Guard members stood watch as protesters converged on Bank of America Stadium on the sixth day of protests over a fatal shooting by a Charlotte-Mecklenburg police officer.
Several dozen people chanted "Black Lives Matter" and "No justice, no peace," in front of the stadium an hour before kickoff of the Panthers' second home game of the season, against the Minnesota Vikings. Some carried signs bearing the name of Keith Lamont Scott, the man fatally shot by police in Charlotte on Tuesday. Police said one man, identified as Bruce Garmon, was arrested for carrying a concealed weapon near the stadium.
But the overall atmosphere calmed enough that city leaders lifted the midnight curfew that had been in place since Thursday.
Fans making their way into the game stopped to thank Charlotte-Mecklenburg police officers, shake their hands and fist bump them. "We appreciate y'all," one man said.