Via Billy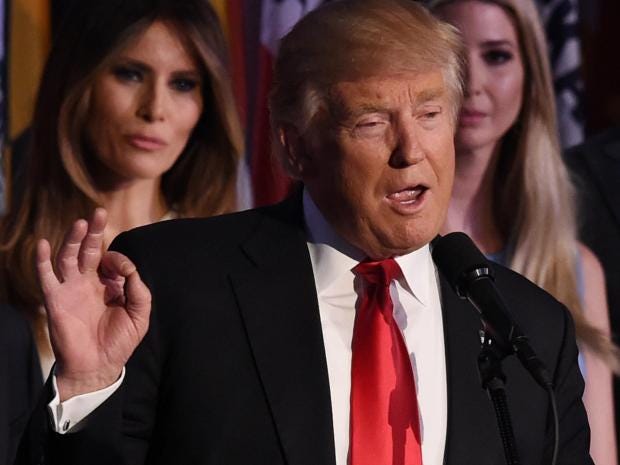 It is clear that Ivanka loves her Daddy.
One of Vladimir Putin's closest advisors has claimed Donald Trump's victory has averted a third world war.
Speaking after Mr Trump won a shock victory over
Hillary Clinton
on Tuesday, Kremlin advisor Sergei Glazyev said the Democrat politician was a "symbol of war" and under Mr Trump the US had "a chance to change course".
He
told Russian news wire RNS:
"Americans had two choices: World War Three or multilateral peace.
"Clinton was a symbol of war, and Trump has a chance to change this course".