Via Billy
#
BREAKING
:
@
FloridaGOP
&
@
BlaiseIngoglia
alleging "violations" by Broward Co. Election Office w/ ballot-by-mail counting.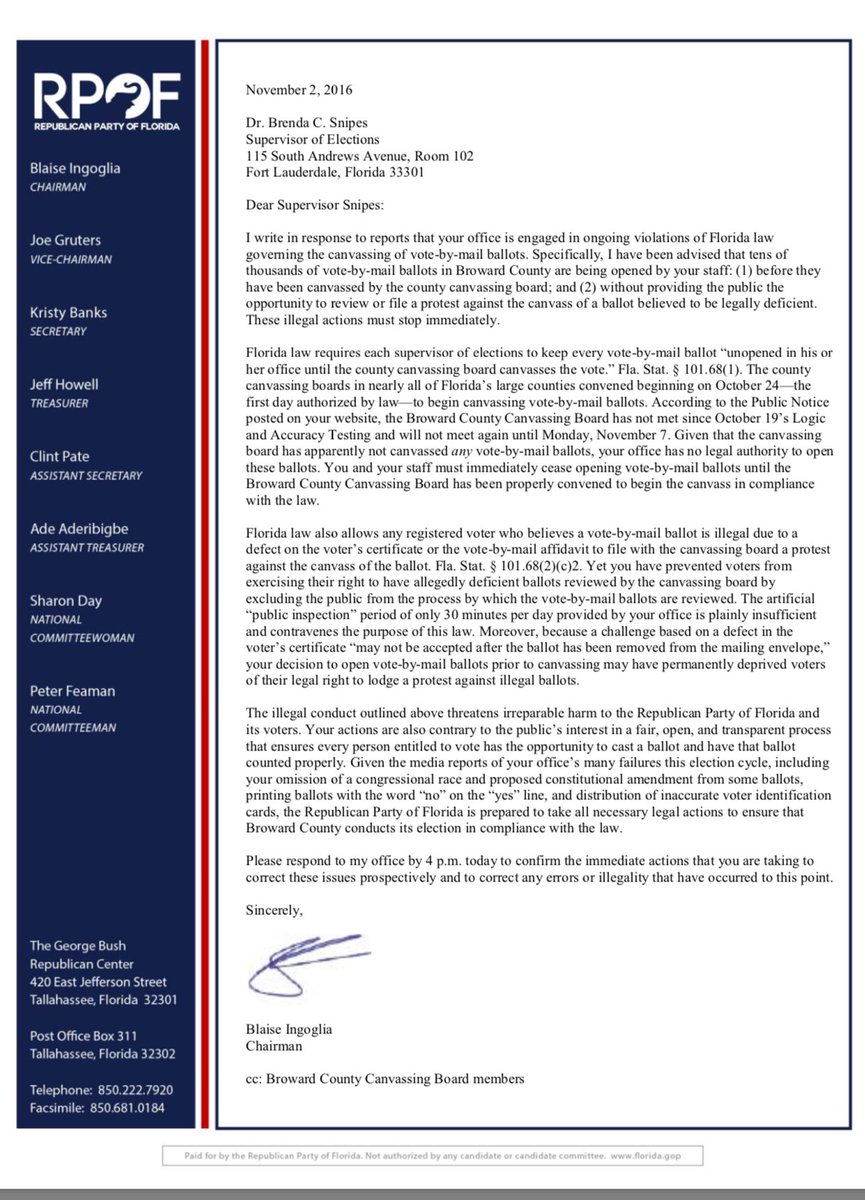 The GOP is accusing election officials of illegally opening tens of thousands of mail-in ballots in Broward County, Florida before they have been legally canvassed. The county is 2-to-1 Democratic.
Fox News interviewed Florida GOP Chairman Blaise Ingoglia at a Donald Trump rally on Wednesday, who insisted the election officials were not given permission to open the ballots. He sent a warning letter to the Florida Supervisor of Elections.