Via comment by Boo on
I have seen first-hand the abuse and fraud in the ...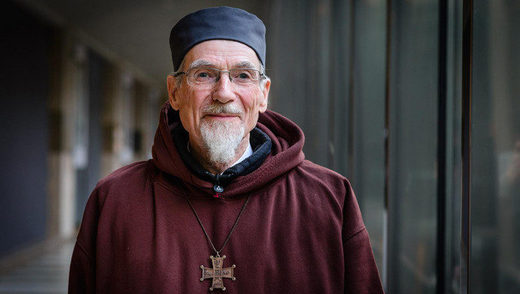 The Flemish Father Daniël Maes (78) lives in Syria in the sixth-century-old Mar Yakub monastery in the city of Qara, 90 kilometers north of the capital Damascus. Father Daniel has been a witness to the "civil war" and
according to him, Western reports on the conflict in Syria are very misleading. In short: "the Americans and their allies want to completely ruin the country."
Interviewer: You are very critical of the media coverage on Syria. What is bothering you?
"The idea that a popular uprising took place against President Assad is completely false
. I've been in Qara since 2010 and
I have seen with my own eyes how agitators from outside Syria organized protests against the government and recruited young people. That was filmed and aired by Al Jazeera to give the impression that a rebellion was taking place. Murders were committed by foreign terrorists, against the Sunni and Christian communities, in an effort to sow religious and ethnic discord among the Syrian people. While in my experience, the Syrian people were actually very united
.