Via Billy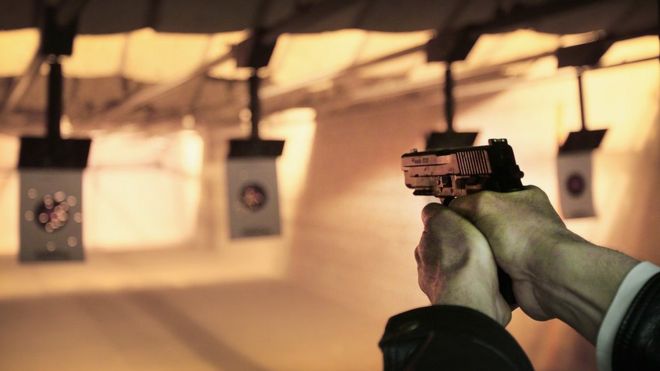 Teachers are being trained to carry guns in classrooms in Colorado in order to protect children as part of a scheme motivated by a school massacre in 2012.
The three-day course, which consists of firearms and medical training, was launched on Tuesday in Weld County.
Seventeen members of staff who "would like to be considered armed first responders" have so far taken part.
The pilot programme will allow volunteers to enter schools with guns under US "concealed carry" laws.
Teachers were taken to a shooting range in Weld County, near Denver, where they were tested on their abilities with weapons.