Via
comment by JWMJR
on
Coulter: 'A Lot of Republicans Hate Trump Just as ...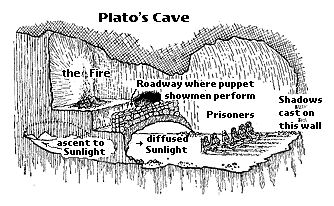 I recently made a comment on one of Bernie Goldberg's latest columns purporting to give advice, unsolicited of course, to President Trump. My having the temerity to point out that Bernie had never had anything nice or supportive of the President from the moment he announced his candidacy and as such there would be no reason to expect Trump would read his column or take his advice so that substantively it was little more than just another list of complaints being spewed into the echo chamber of the neocon blogosphere.
This wasn't the first time I found myself being criticised for commenting on his columns with words to the effect "Well if you don't like what Bernie says what do you bother reading him or commenting?" I swear some of these people live in Plato's cave.