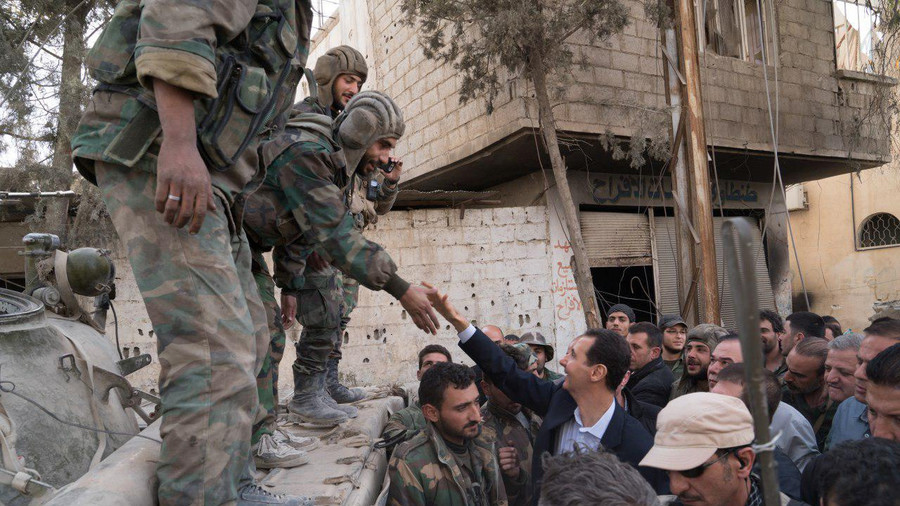 UPDATE
There is no longer any doubt that the criminally insane government in Washington is driving the world to the last war.
No doubt Douma 'chemical attack' staged, OPCW must investigate on ground in Syria
No trace of chemical weapons at alleged attack site in Douma
A Russian Government Press Release:
False information is being planted about the alleged use of chlorine and other toxic agents by the Syrian government forces. The latest fake news about a chemical attack on Douma was reported yesterday. These reports are again referenced to the notorious White Helmets, which have been proved more than once to be working hand in glove with the terrorists, as well as to other pseudo-humanitarian organisations headquartered in the UK and the US.