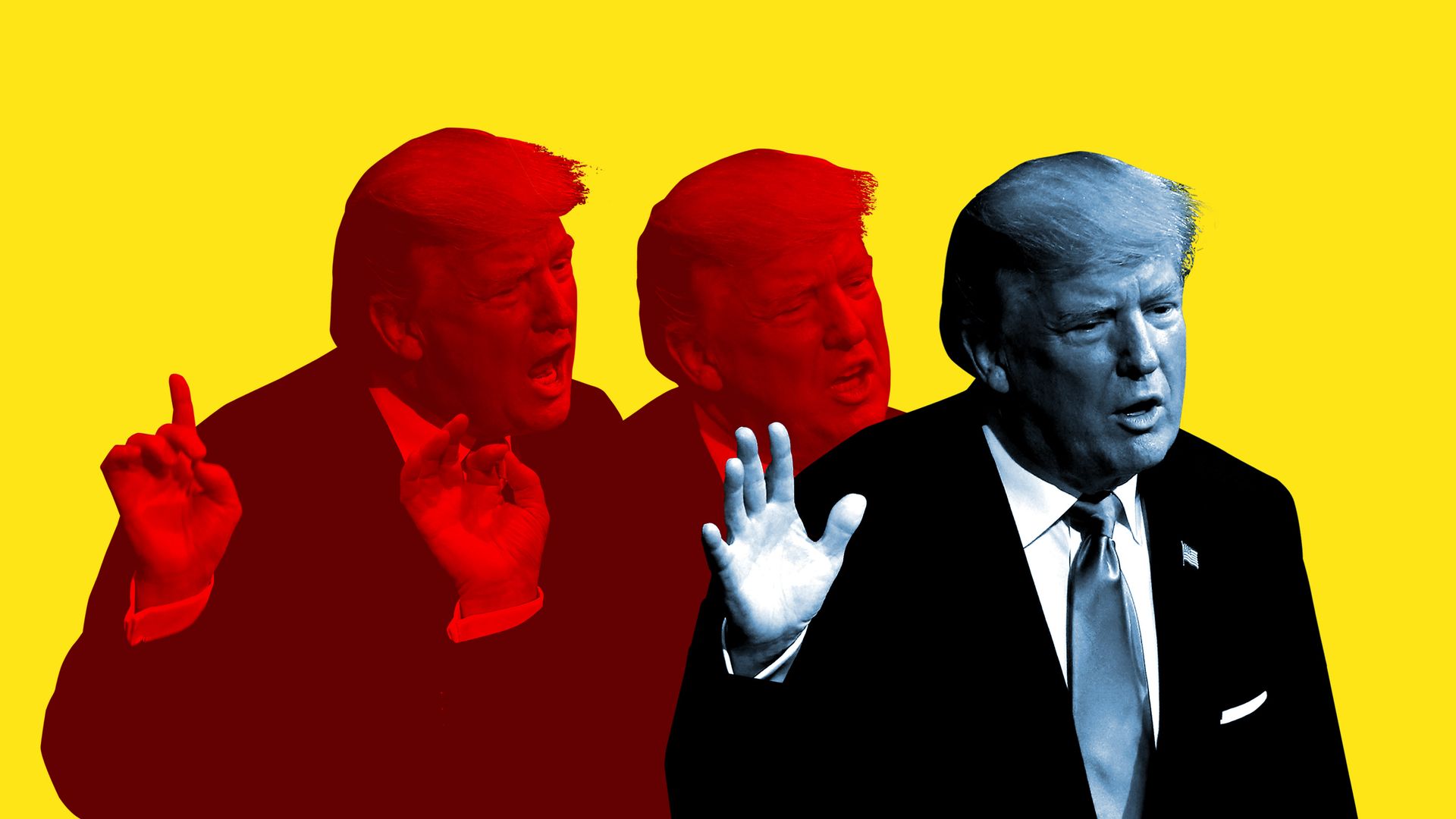 President Trump tells people he keeps the world guessing with his wild unpredictability. But those who work most closely with him say he's a one-trick pony in negotiations.
The trick: Threaten the outrageous, ratchet up the tension, amplify it with tweets and taunts, and then compromise on fairly conventional middle ground.
​"His ultimate gamble is: 'You don't have as big of stones as I do,'" a source close to Trump told me. "'You're going to feel too uncomfortable where I go. The stakes are too high. This is too far outside your comfort zone.'"
Consider these threats: