Via John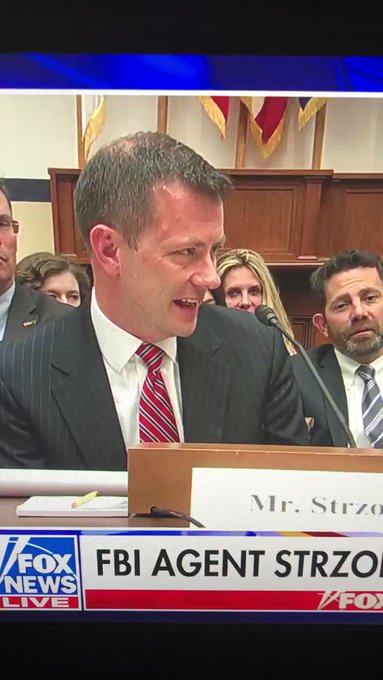 You would think that if it was real, you would find it everywhere but I can't.
Strzok has become a viral Internet sensation after making an array of bizarre smirks that creeped out millions of TV viewers and were immortalized in Twitter memes.
A woman named Holly Bowie posted a jaw-dropping video clip which showed a defiant Strzok looking hyper-defensive during his testimony before the House Judiciary and Oversight Committees. The committees have oversight of the FBI, where Strzok is employed.
Social media went wild because no one could believe the footage was real (it was). Bowie tweeted: "[This is] completely real. I personally recorded it from my tv. I was so shocked when I saw it and played it back…I couldn't believe it."