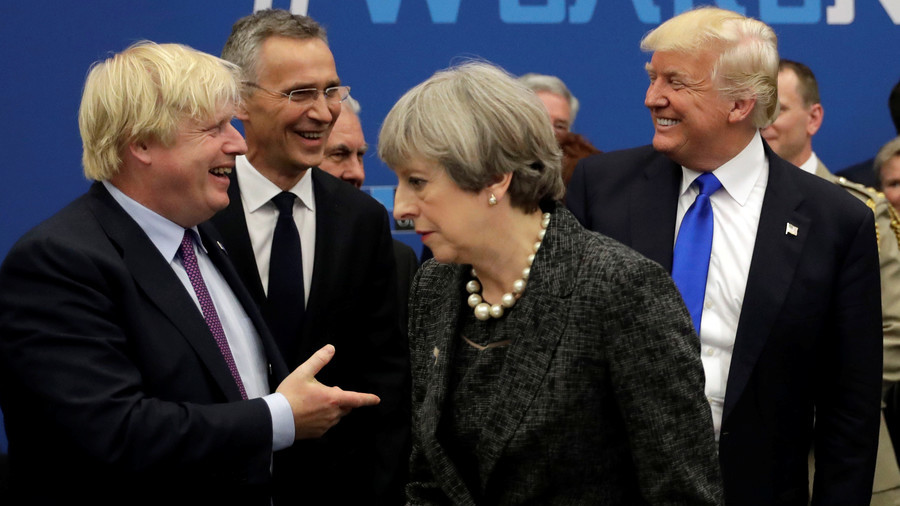 Boris Johnson's resignation as foreign secretary, coming hours after Brexit Secretary David Davis stepped down, has plunged Britain into a full-scale political crisis on the week Trump is due to visit.
Can PM Theresa May survive?
According to the old saying (usually attributed to Lenin, but without citation),
"There are decades when weeks happen and there are weeks when decades happen."
This looks like one of those weeks. And it's still only Tuesday.