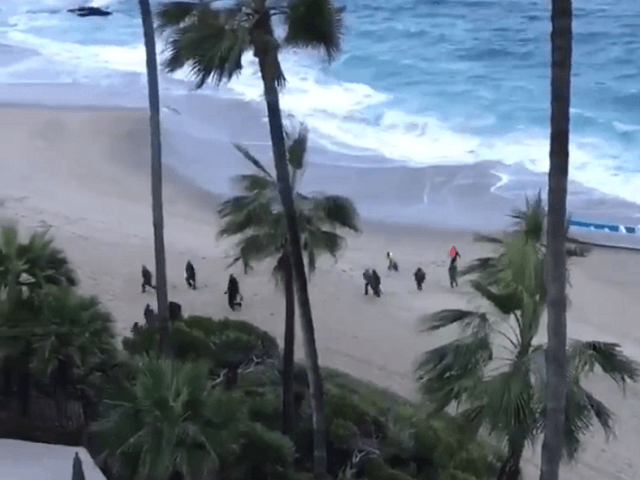 Used to drive a cab there.
Residents of a California beach community witnessed a surprising incident as a small boat packed with illegal aliens made landfall. The migrants made their way to the beach resort located about 100 miles from the Mexican border in a small panga boat.
Officials with the Laguna Beach Police Department tweeted a video showing the boat making landfall early Thursday morning and 13 illegal aliens running on shore. Police say that U.S. Border Patrol agents responded quickly and took custody of seven of the migrants and two suspected human smugglers who were allegedly waiting to pick up the migrants, the
Orange County Register
reported
.
Laguna Beach Emergency Operations Coordinator Jordan Villwock told the local newspaper, "They (local residents) saw two men running for the cliffs. Officers were on scene in five minutes and immediately detained the two men who had ditched their life vests on the sand."