Via Billy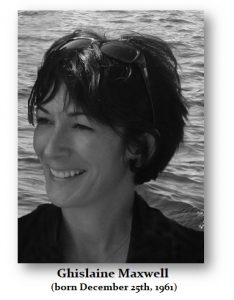 Ghislaine Maxwell
was more than the alleged protector and procurer of young girls for Jeffrey Epstein as well as his girlfriend based upon allegations. However, she is also the daughter of
Robert Maxwell
who I believe was a member of
"The Club."
Interestingly,
Maxwell's
protege was also
William Browder
who loves to run around claiming he is the number one enemy
of
Putin.
While the prosecutor wants to charge
Ghislaine
with conspiracy, nobody knows where she is. That alone in today's world seems unbelievable. Use a credit card or turn on your phone and they have you. You need cash and a burner phone just to start. Then you need fake passports for you to book a ticket in your name and they will be there when you land waiting with open arms.