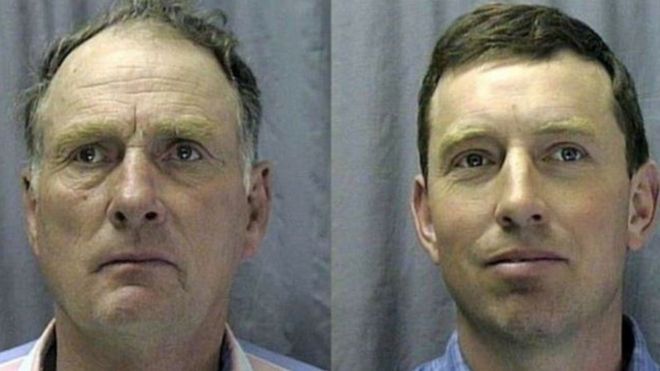 President Donald Trump has pardoned two Oregon cattle ranchers whose sentence for arson led armed militiamen to seize control of a wildlife refuge in 2016.
Dwight Hammond, 76, and his son Steven Hammond, 49, were convicted in 2012 after a prescribed burn on their land spread to nearby public lands in 2001.
The pair served time in jail, but a judge later ruled that they must serve their full five-year sentence.
The ruling sparked anti-government protests that left one rancher dead.