Via Cousin Colby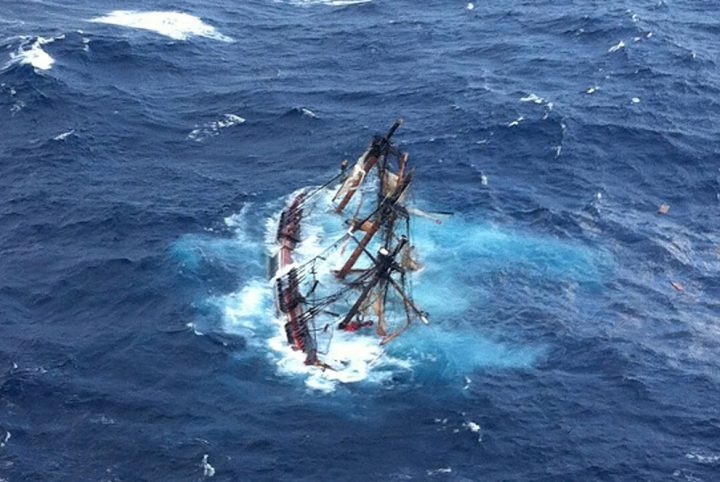 Loss of the Bounty, A Personal Recollection Late October 2012: My wife and I carefully monitored Hurricane Sandy as she approached our home on Hatteras Island for some time, as hurricanes typically move slowly. The decision to stay or evacuate is always difficult and involves key factors and some best guessing: How strong is it? Sustained wind speeds? Gusts? Location and predicted track? There is a window between leaving too early or too late, or not being able to leave at all. We were still reeling from the catastrophic damage of Hurricane Irene in August of 2011.
It now appeared that Sandy would only brush the Outer Banks on its way to a devastating impact on New Jersey and beyond, so we stayed as the storm raged past. Although we had damage to our home with 4 feet of sound water in our yard and downstairs, later we realized that we had dodged a bullet.
Eventually Hurricane Sandy caused 110 deaths in New Jersey and $50 billion in damage on the northeast coast.