Via
Thang Bui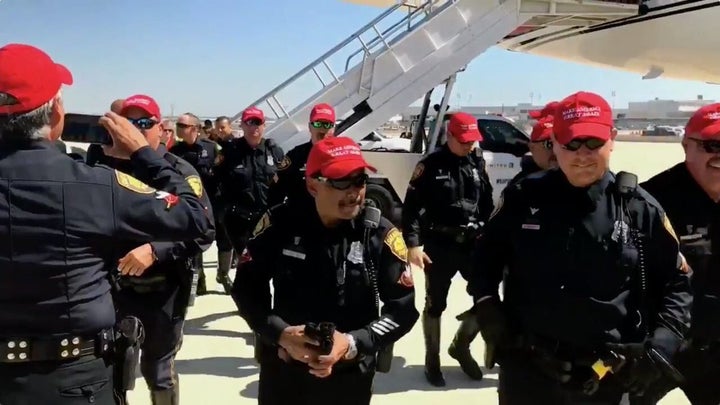 Your asininity knows no limits. He's the President you idiots.
San Antonio police officers who wore "Make America Great Again" hats on the job will be disciplined, according to Police Chief William McManus.
A group of San Antonio police officers violated city policies when they donned "Make America Great Again" hats and posed for photos with Donald Trump on Tuesday.
The Republican presidential nominee recently tweeted a video of the officers in hats bearing his campaign slogan. The footage shows Trump thanking them and some officers responding with a thumbs-up.
Text at the bottom of the video reads, "We will make America safe and great again, together."