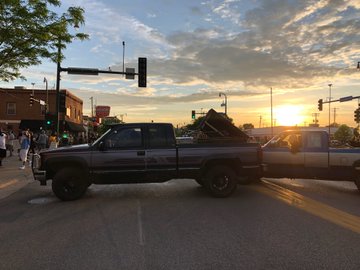 As riots in Minneapolis continue in response to the death of George Floyd, some responsibly armed Americans have taken it upon themselves to defend storefronts from looters.
Two such men spoke to local news media about the decision to take up arms and protect local businesses.
"It turns out these guys are out here with machetes and shattered windows trying to keep looters out of the businesses 'cause cops can't get in here," said one of the men to MNReformer reporter Max Nesterak.