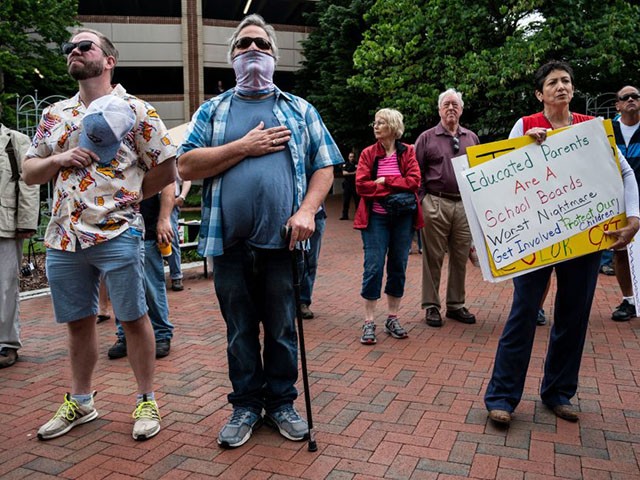 People hold up signs during a rally against "critical race theory" (CRT) being taught in schools at the Loudoun County Government center in Leesburg, Virginia, on June 12, 2021. (Photo by ANDREW CABALLERO-REYNOLDS/AFP via Getty Images)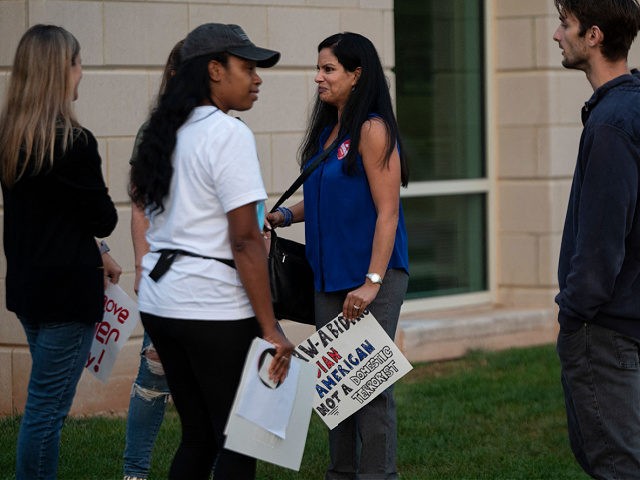 Emails obtained through a public records request by Parents Defending Education (PDE) appear to indicate the top officers of the National School Boards Association (NSBA) worked with the White House prior to sending their September 29 letter to President Joe Biden requesting federal law enforcement assistance to target parents voicing concerns at local school board meetings.
The emails, which were reviewed by the Washington Free Beacon, reveal that Viola Garcia, NSBA's president, and its CEO Chip Slaven, sent their letter to Biden without the approval of NSBA board members.
More @ Breitbart