Via Sister Anne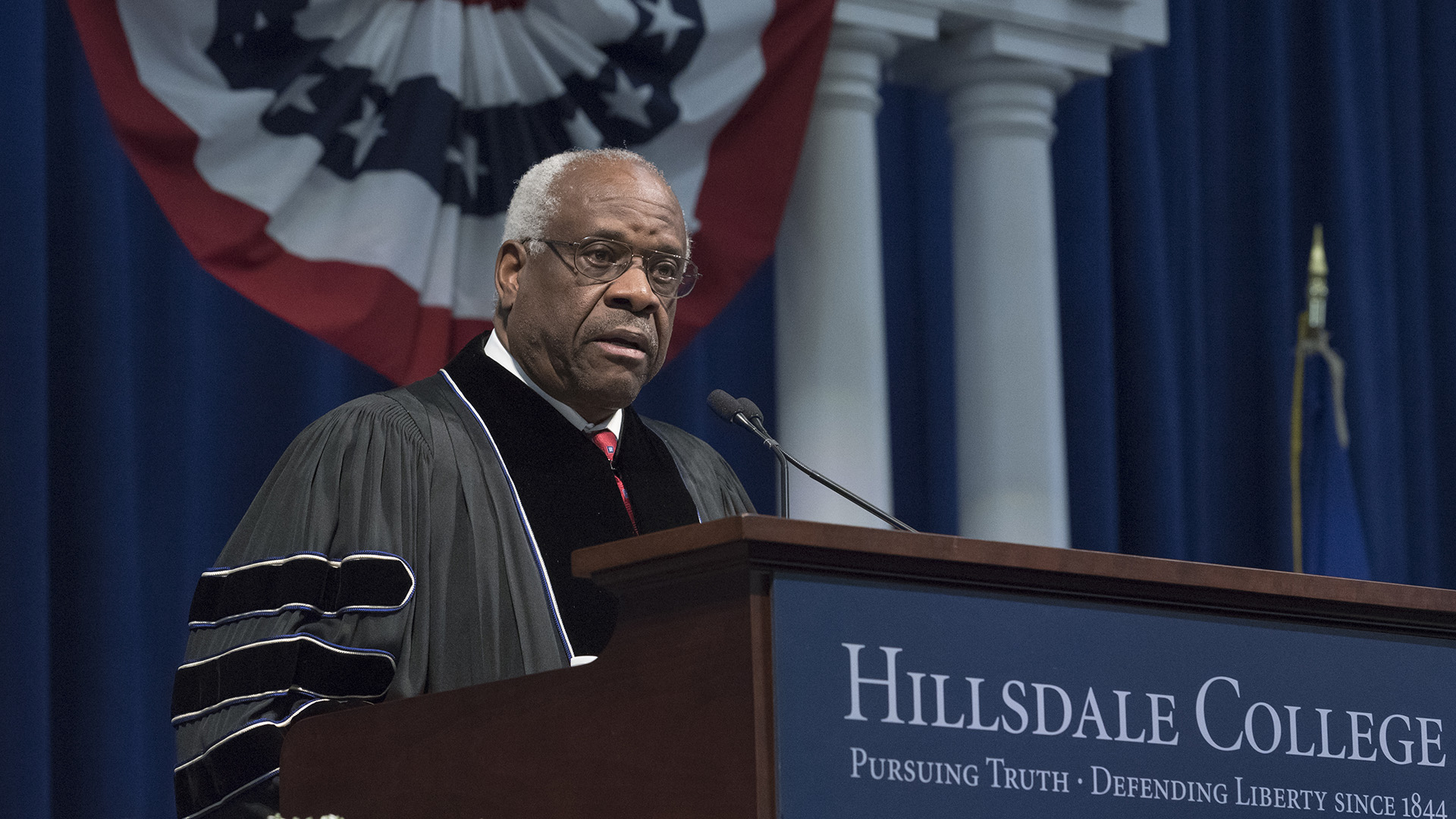 President Arnn, members of the board of trustees, assembled faculty, families and friends, and, most important, members of the Hillsdale College Class of 2016, I am both honored and grateful to participate in these commencement exercises. It has been some years since my wife Virginia and I have been to Hillsdale together. Of course we have known Dr. and Mrs. Arnn for many, many years, and we have been quite close to Hillsdale throughout his tenure. We admire the work that is being done here to educate young men and women—one of whom, Hillsdale graduate David Morrell, a wonderful young man, served as one of my law clerks a few years back.
This has been a most difficult term at the Court. The difficulty is underscored by the sudden and tragic passing of my colleague and friend, Justice Antonin Scalia. I think it is fitting to say a few words about him. Many will focus on his intellect and his legal prowess. I do not demur on either count. But there is so much more than that. When I think of Justice Scalia, I think of the good man who I could instinctively trust during my first days on the Court.
He was, in the tradition of the South of my youth, a man of his word, a man of character.
Over the almost 25 years that we were together on the Court, I think we made it a better place for each other. I know that he did for me. He was kind to me when it mattered most. He is, and will be, sorely missed.